July 05, 2016
3 questions for 5 of the agency world's leading executives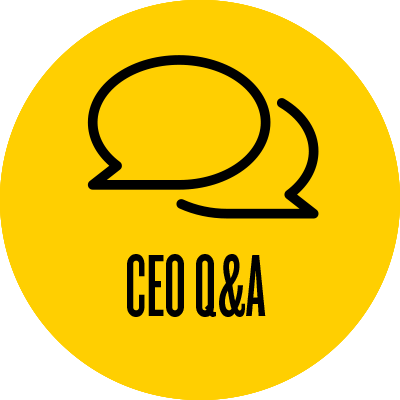 1. How did healthcare fare for your holding company in 2015? Where does its performance stand in relation to other disciplines within the group?
Nick Colucci, CEO, Publicis Healthcare Communications Group: Healthcare communications is undergoing radical change, and Publicis Healthcare Communications Group continues to be at the forefront of managing that change. In 2015 we met our strategic and organic growth targets.
Additionally, we expanded our global footprint with the comple­tion of our acquisitions of Tardis, Langland, and PDI. Our success continues to lead the way in our own organization, as well as within the industry.

Donna Murphy, global CEO, Havas Health: Health and wellness continued to be key revenue and growth drivers for Havas. Continued investment in health and wellness is a focus for Havas, as evidenced by our four global acquisitions in 2015 [see next question].
We're proud of our consistent performance over the course of the past 25 years and have invested in innovative and strategic offerings to stay ahead of the curve.
Ed Wise, CEO, Omnicom Health Group: Healthcare showed excellent performance last year relative to all other sectors. We saw particularly strong performance coming from our companies with a focus in oncology and specialty areas, including rare diseases.
We also experienced excellent growth in our companies that focus on access and reimbursement. We expect these areas to show continued strength as we move through 2016.
Helene Yan, VP, business strategy, Interpublic Group: The year 2015 was another strong one in healthcare for IPG at both of our core global brands, FCB Health and McCann Health, with growth in the sector outpacing the industry average. Growth drivers for McCann included its consultancy divisions, and FCB saw its branding and social media practices expand. Both shops expanded existing relationships with clients and won new business.
We saw many more integrated assignments across channels, including DTC, HCP, and digital. This trend was driven by our clients' emphasis on efficiencies and was true across North America, Europe, and APAC. APAC in particular grew through increased emphasis on strategic market shaping and brand-creation services.
John Zweig, Chairman, healthcare and specialist communications, WPP: Our healthcare business grew in 2015. While healthcare is reported as part of our branding and identity, healthcare and specialist communications businesses, including digital and direct, it is not broken out separately because it isn't really a discipline, but rather a category of human benefit — arguably the broadest and most profoundly important category of human need there is.
So our health-related clients are spread throughout our adver­tising agencies, PR firms, research and consulting, digital and direct, multicultural, media firms, and so on. As an industry, healthcare is among the largest, most significant, and most dynamic we serve.