December 01, 2013
Agency Business briefs: December 2013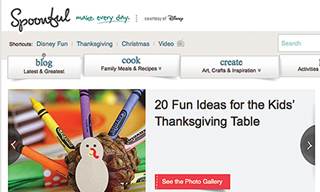 Mid-size strategic communications firm Cooney/Waters and PR company Russo Partners have merged to create Clearpath Health Communications. The staff is comprised of scientists, physicians, marketers and former journalists.
The Federal Trade Commission says Publicis and Omnicom can merge. AdAge reports that Europe and China still need to approve, but "the frenemies seem to be aligning chess pieces in media, creative and digital."
Boutique agency Incubate has launched new division Incubate Health and ushered in a rebranded Incubate.com. The three-year-old agency's site is part of a push to broaden its digital services and includes case studies and a news and trends blog.
AdAge highlights the latest wave in Pharma non-marketing marketing. One example: the Lilly-Disney site Spoonful.com which combines diabetes education and community interaction. Partners provide "playful branded stories, games and tips," to help young patients. Parents are also hooked. AdAge notes one mom used the community to talk about how her son turned checking his sugar levels into a Fantasy Football competition.
Scroll down to see the next article