June 01, 2012
Agency Business briefs: June 2012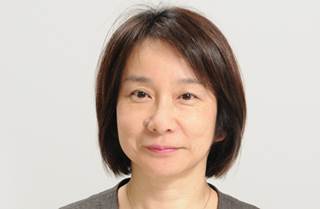 McCann Healthcare Worldwide Japan acquired agency MDS, which will be merged with the Interpublic network's CMG to form MDS-CMG. Kazuko Oneda (pictured), who has run MDS, will be president of MDS-CMG. MDS was formerly part of CMIC Holdings Co. LTD, a group of 17 companies offering a range of services to pharma companies.
The Hal Lewis Group is rebranding as HLG Health Communications, saying that clients and peers know it better by the initials, and adding the tagline: "Medical marketing for the modern world." HLG is based in Philadelphia.
Walgreens tapped Austin-based GSD&M to serve as its brand and creative agency of record, tasked with handling broadcast, print and outdoor marketing as well as digital activation and creative. The assignment comes as Walgreens looks to "redefine the traditional drugstore," according to president of daily living products and solutions president Joe Magnacca.
Publicis Groupe
announced first quarter growth of 12.9% to €1.4 billion and North American revenues up 3.3%. The holding company did not break out revenues from its healthcare marketing business.
Scroll down to see the next article