March 01, 2012
Allergan scrubs some patient data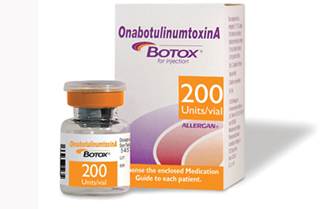 Allergan removed some doctor-payment records from its website that the drugmaker had posted from 2010-2011 as a result of a Botox legal settlement. What's left are listings of payments made to physicians in the third quarter of 2011, as well as medical education grants dating back to late 2010.
Unlike the payment data that were removed, the remaining listings classify the healthcare provider payment into one of several categories such as educational materials, business travel or meals. However, the earlier listings showed not just ranges but specific dollar amounts.
"The earlier reports were accurate but simply removed from Allergan's website because they would not provide meaningful or accurate comparisons on Allergan's healthcare provider payments relative to the more comprehensive report currently available," Heather Katt, an Allergan spokeswoman, told MM&M by e-mail.
The disappearing data were first reported by ProPublica.org, and some of the information is still in its Dollars for Docs database, specifically reports covering the last half of 2010.
At press time, Allergan had planned to add two new reports to its site showing HCP spend for the last half of 2011, as well as a med-ed report for the period of July 1- December 31, 2011, as per a corporate integrity agreement the company signed with the Office of Inspector General of the US Department of Health and Human Services that went into effect in August 2010. That year Allergan agreed to plead guilty and pay $600 ­million to resolve criminal and civil liability arising from off-label pro­motion of Botox.
Medical-education grant listings for the first six months of 2011, and from September to December 2010, are still viewable on Allergan's website. The corporate integrity agreement requires the company to post the med-ed records bi-annually.
Scroll down to see the next article