April 16, 2015
Bob Finkel launches 'agency alternative'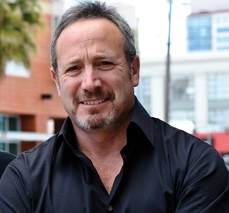 FreshBlood founder Bob Finkel is not looking to create a full-service agency, court accounts with fleshed-out campaigns or build a business that revolves around long-term, full-time projects.
A year after three major account losses forced him to close his 75-person independent agency Kane & Finkel in March 2014, where he created campaigns for clients including UCB, Astellas and Merck, he is determined to keep things small, a guiding principle for FreshBlood, his new healthcare consultancy.
"I don't have employees. These are all independently minded consultants and experts in their own right who have mastered their own disciplines" is how he described the healthcare consultancy to MM&M.
These experts' skill sets, which include market analysis, copywriting, content expertise and digital strategy, look a lot like an agency's skills, but Finkel said part of what differentiates his consultancy, which he describes as a consortium, is that the goal is to shepherd products or company initiatives and then leave.
To do this, he gathered a loosely associated group of colleagues who can offer their expertise under the FreshBlood banner as needed. The public roster of affiliated colleagues includes former Pharmacyclics sales and marketing EVP Paula Boultbee, Merck and Gilead alum Mike Inouye and Lumen3D owner Mark Wrabel, with whom Finkel worked at FCB Health in the 1990s.
Finkel said the focus on projects rather than accounts frees his collaborators from "dialing for dollars" and sticking with projects just because there are large salaries to support. It also frees the team to be transparent with clients because the role is advisory and transient, which takes his team out of the classic agency competition for projects and offers the opportunity to be more of a collaborator.
In some instances, such as a pre-FreshBlood engagement with DDB Remedy in which he worked on Amgen's experimental cholesterol drug Repatha, he was brought in to coordinate efforts among agencies and provide solutions. The project lasted four months, and then he was gone.
This drop-in approach is one he envisions that each consortium member can offer in a direct, hands-on approach that does not involve a supporting staff to which work is delegated.
Finkel said the goal is to focus on emerging companies that may outgrow FreshBlood's offerings or on those that just need a little guidance, such as what DDB Remedy needed with Repatha.
The as-needed approach is a new take on agency engagement because of the temporary nature of the engagements, which means his group can be collaborative as opposed to competitive. "I'm not trying to keep the client," he explained.
Although FreshBlood offers agency-like skill sets, Finkel said his group proposes work instead of pitching it. The consultants will not answer an RFP with an almost-full-blown strategy and examples of a given brand that have been plugged into a proposed solution, a process that he said "is grueling and not always satisfying and certainly not always profitable."
Instead, a FreshBlood proposal would be a relatively spare presentation that includes scope of work, timing and estimated cost.
"That doesn't mean we're cheap," he said. "It's that old model of you want it big, fast and cheap, but we're really good and really fast but not cheap."
Finkel said he has not put a cap on how big the consortium will be, but the teams clients see will likely be small. Recent projects have included working with between two and four people.
He said he'd been thinking about an agency alternative while he was shuttering Kane & Finkel and his goal is to "stay in this business but do it differently and do it better." Being able to offer solutions and creative input puts his group in a unique situation to do that.
"I'm happy to be back," Finkel said. "Even though I've never left."
Scroll down to see the next article