July 05, 2016
Cadient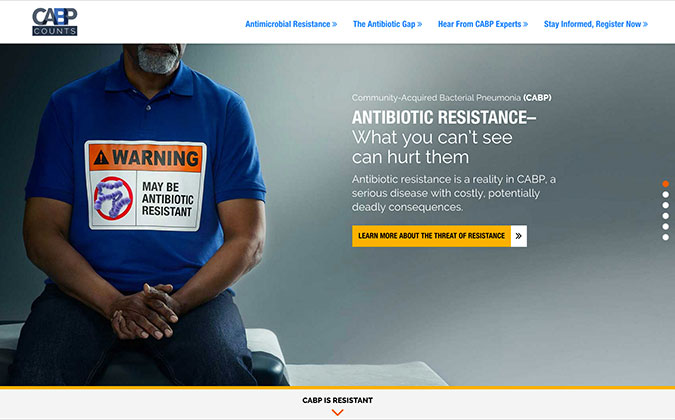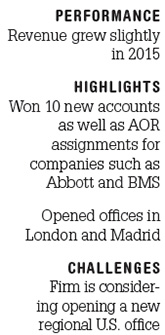 Malvern, Pennsylvania–headquartered Cadient, acquired by Cognizant Technology Solutions in 2014, experienced a year of change. When Stephen Wray, former president and CEO, left at the end of 2015, COO Charlie Walker and chief innovation officer Will Reese took the reins as co-presidents. Each maintains his previous titles and duties.
At the same time, Cadient continued to expand beyond its pure-digital heritage. It won full-service assignments for clients such as Cempra, as well as work from clients outside life sciences, such as insurance company AmeriHealth. Overall, the firm won 10 accounts and its revenue grew by more than 15%.
"Our heritage is digital at the core, but we've evolved along the consulting continuum," Reese explains. "We do pure innovative consulting, clinical innovation, digital innovation, and transformation and R&D. We serve as full AOR for emerging biotechs that prefer to work with one agency partner."
Other highlights include a global digital AOR designation across all Abbott divisions and digital AOR assignments on several BMS brands. To serve the new Abbott business, Cadient opened offices in London and Madrid. The firm also entered into relationships with AbbVie Wellbeing and Celgene for digital work. Project work with existing client Cempra expanded to include an AOR assignment on a launch product, while AstraZeneca tapped Cadient as AOR for its iRep platform.
Ten hires in 2015 brought total headcount to 169; 16 more in 2016 drove it past 180. Reese notes that many of the hires were for Cadient's content, creative, and user-experience teams.
Renowned as an innovator, Cadient didn't sit still on that front, either. New offerings include a commercial launch planner called OneLaunch, which Reese describes as a "commercial operations ecosystem" that melds Cognizant's platform, tech, data, and analytics capabilities with its strategic planning, creative, and project-management expertise.
"We've picked up a number of clients outside life sciences that are dealing with the same issues life-sciences clients are dealing with," Reese says. "Issues like an increasingly patient-centric market, the consumerization of healthcare, and figuring out how to deliver service and a value experience that equate to the financial, time, and attention investments they're asking of customers."
"Patients expect the same type of experience they get from Amazon and other big consumer brands," Walker adds. "They know it's easy to get an answer from those brands and hard to get one from healthcare ones, which often cost a lot of money.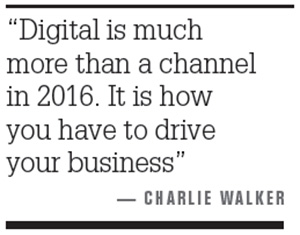 "Digital is much more than a channel in 2016," Walker continues. "It is how you have to drive your business. We're channel-agnostic and allow customers to dictate channel section."
Cadient is also considering opening a new regional office somewhere in the U.S.
"We have some clients that have moved out of the [East Coast] pharma corridor or who have set up innovation centers outside it," Reese explains. "Many are talking a more regionalized approach to staffing. We want to be where they need us."
Scroll down to see the next article