July 05, 2016
Create NYC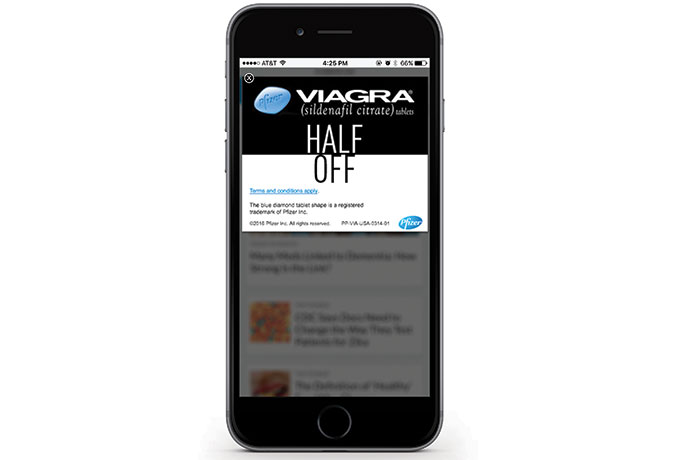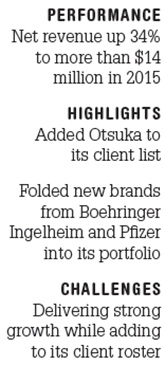 Many agencies would not be happy working as a complementary piece of the marketing puzzle as opposed to being the in-charge AOR. But that particular model served Create NYC well again in 2015, to the tune of a 25% spike in revenue — to just north of $14 million.
Natalie McDonald, Create NYC's president and founder, believes the agency's way of business makes sense in the post-blockbuster era.
"This agency was founded on the evolving trend that there are no longer blockbusters being launched every day," she explains. "Clients look for more efficiencies with lower budgets."
Create NYC supports its brands post-launch to patent loss and beyond while working alongside other agencies (though it counts AOR assignments in its mix). Primary services include full-service advertising, on-demand material updates, and short-term marketing support for clients that are restructuring. "Our end benefits," McDonald notes, "are speed to market and cost-effectiveness."
She adds that her firm's 2015 success might be attributable in part to executing the budget-friendly solutions when brand teams face shrinking marketing budgets.
"Companies and teams continue to restructure, oftentimes eliminating positions and roles," she explains. "We are able to come in and help them continue to execute their plan effectively, whether it's for advertising or short-term marketing support."
Create NYC's 2015 was headlined by organic growth from what McDonald characterizes as "happy clients," who recommended the agency to other brands within a given company. To that end, Create NYC added new brands from existing clients Pfizer and Boehringer Ingelheim. Its major client addition was Otsuka.
A sizable percentage of the agency's client work centered around adherence programs and savings offers. "We have made it our job to become experts around the method of promoting savings offers," McDonald stresses. "We complement the AOR by executing core collateral or promotional work for the brand," McDonald offers. "If a large-growth brand already has an agency of record for a campaign, our agency steps in to help execute that campaign via core field and payer pull-through tactics."
Before the end of 2016, Create NYC will toot its own horn via a multipronged promotional campaign, which will include a new website and more. The plan is not to expand the agency's service offerings, but rather to further refine its promotional tools and appeal to would-be members of the Create NYC team.
The company currently counts 21 full-timers under its roof, with more than 200 freelance art directors, programmers, and editors perpetually on call. Many of those freelancers, McDonald points out, boast specialized experience within a range of therapeutic categories.
McDonald says there are plans to add two or three staffers, ideally people with business-development and leadership acumen. As further opportunities arise, Create NYC will likely grow its account and operations staff.
"We have a handful of clients in an industry that has a great need for efficiency. Our five-year plan is to deliver strong growth while adding companies to our roster."
Scroll down to see the next article