April 01, 2007
Donahoe Purohit Miller Advertising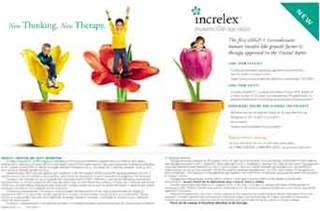 111 South Wacker Drive, Suite 4700,
Chicago, IL 60606
Phone:
312-341-8100 ·
Fax:
312-341-8119
Email:
bigideas@dpmadvert.com
·
Web:
www.dpmadvert.com
Founded:
1985
Parent company:
Donahoe Purohit Miller, Inc. (DPM), Chicago, Ill.
Officers:
Ahnal Purohit, Ph.D., president; Monica Noce Kanarek, EVP; VPs: Jay Doniger, Mark Kruger.
U.S. billings breakdown by media/source:
Medium
2005
2004
Journals
20.0%
25.0%
Alternative Media
30.0%
25.0%
Direct marketing
10.0%
10.0%
Sales Materials
25.0%
25.0%
Consumer Media
15.0%
15.0%
Services:
DPM Advertising is a division of DPM, Inc., which is organized in four full-service divisions, each providing a different way for our clients to boost their brands: DPM Advertising: health care agency that offers strategically creative, brand-building communications; CPE Communications: a medical communications company, offering medical and patient education; Fact Flow Research: a market research firm with qualitative and quantitative market research capabilities; Medical Viewpoints: a division developing and facilitating consultancy programs. DPM's structure allows these divisions to work together seamlessly, with one main point contact for the client and complete integration with regards to strategy and tactics. Each is also capable of working independently in order to provide clients with more targeted support
Offices:
84 Headquarters Plaza, West Tower, 6th Floor, Morristown, NJ 07960.
Scroll down to see the next article