October 08, 2012
Don't be duped by digital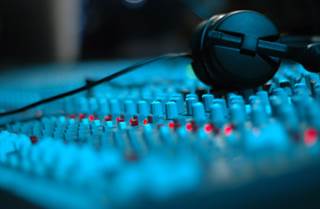 To maximize your digital tactics, you need an integrated strategy. Do you have one? Follow these three steps to ensure success.
Digital is here to stay. Did you know that:
78% of the US population uses the internet.
90% of physicians access medical information online.
72% of US physicians have smartphones.
81% participated in e-promotion, including in-person e-detailing.
It's clear from the statistics above that digital media use is pervasive. But while there is significant opportunity, this is not the same as having digital effectiveness.
Success in a brand marketing strategy is measured by how well your customer can understand your message and relate to it—each and every tactic should work in harmony with the overall strategy.
To achieve a truly compelling digital experience that adds value for your audience and also maximizes the performance of your tactics, you must have a cohesive strategy that delivers the right message to the right audience at the right time.
Here are three key considerations for developing a sound digital strategy:
1. Understand your target demographic. This means asking yourself questions like:
Where do HCPs and patients seek, access and obtain information?
When and where do they utilize digital services?
What media do they trust?
What media are they exposed to regularly?
It is important to learn the unwritten rules through observation of your primary audience's tendencies.
2. Design and implement a roadmap for the activities you wish to pursue. You will need to take steps to:
Understand the competitive marketplace—what your competitors are doing to differentiate themselves to determine your competitive advantage.
Leverage content across channels—get the biggest "bang for your buck."
Develop relevant content and deploy it across multiple delivery vehicles and channels such as display ads, search ads, the company website, email marketing, digital or virtual events and social networks.
Ensure that your message is consistent and that each component of a campaign gives as much information as necessary.
Make digitally informed decisions—multichannel analytics bring together customer interaction data from all channels and touchpoints, providing insights that fuel planning and promotion across channels.
Deliver the right content to the right audience at the right time—to manage the experience and not just the content. Deliver content in context to a user's need at that time for maximum impact. For example, focus on matching content to your users' position in the adoption continuum.
Stay focused on strategic objectives throughout the campaign. For example, you will have to:
Extend the reach and frequency of messages
Drive interaction with your brand
Augment field efforts as needed
Ensure you are reaching the core target of HCPs or patients
Remember to also influence secondary targets (nurse practitioners and physician assistants, or family caregivers)
3. Monitor and analyze. Understand the impact of your efforts, validate your successes and identify opportunities to shape your strategies. To do this, you will need to develop a model for evaluating the return on your investment and capture data such as:
Unique/repeat visitors
Website traffic
Assets/page views
Dwell time
Conversion rates for registration/sign-ups
Your digital marketing strategy should be an ever-changing, dynamic plan, with repeated research, design, and implementation phases. Whether you are pushing the boundaries of a known market or breaking ground in a new one, a cohesive digital strategy is no longer a luxury. It's an essential.
Scroll down to see the next article