July 05, 2016
FCB Health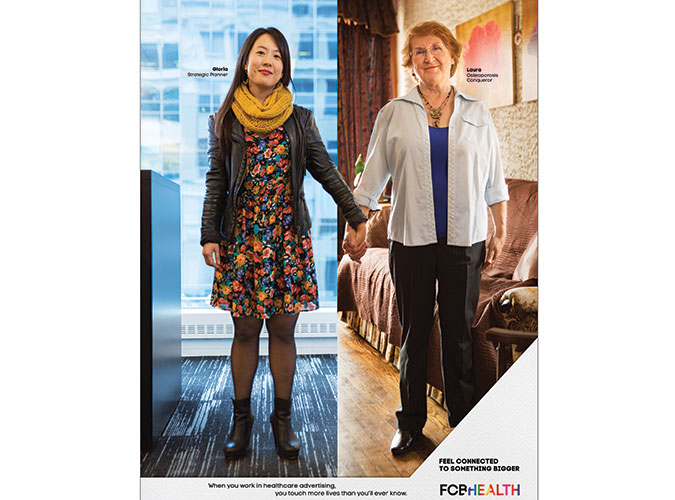 FCB Health CEO and president Dana Maiman doesn't mince words or refrain from big-picture assertions when it comes to describing the 2015 performance of the agency she helms. "I sound like a broken record, but it has been another unbelievable and phenomenal year at FCB," she says.
The numbers back her up. Revenue rose 5% (to an MM&M-estimated $149 million) in 2015, compared to the roughly $141 million in revenue generated by the agency in 2014. It employed 745 people at the end of 2015 and now employs more than 800; during the past year, FCB Health added more than 100 employees in its Midtown Manhattan headquarters alone. At one point, eight of its DTC ads were airing during the presidential election television cycle.
FCB Health's successes even came in unexpected places. The agency quadrupled the size of its health literacy and education practice, for instance, "because it's been such a smashing success," Maiman says.
But when asked what kind of challenges FCB faced over the course of the past year, Maiman — a lawyer by training — hedges just a bit. "I don't really see challenges," she says, before adding: "Because we work with so many different-size clients, they're constantly under siege, from an M&A standpoint."
Indeed, Maiman notes with some dismay how on­going consolidation in the pharmaceutical industry can limit, delay, or halt client relationships. That consolidation has also contributed to turnover in the C-suite, which has in turn affected the work that FCB does.
"There have been times when we have won a pitch and, by the time we've finished the [master services agreement], the client is no longer independent or has just been acquired," Maiman explains. "Sometimes we can have great momentum, but when new leadership is brought in everything has to grind to a halt a little bit. That's something that's very tough because a lot of these brands are at critical points or in launch mode."
When GlaxoSmithKline and Novartis finalized their $1 billion asset swap, effectively trading GSK's oncology business for Novartis' vaccines business and then jointly building a consumer health venture, FCB Health was affected on both ends, Maiman notes. (The agency still works with both entities.)
"We know that advertising has always been synonymous with volatility. We know the roller coaster and the up and down," she adds. "We try to remove that from the equation here."
As for 2015 successes, there were many. Maiman reports that FCB won 20 AOR assignments last year. It expanded its work with A-listers like Novartis, Teva, Amgen, and AbbVie. It also began work on a high profile assignment for Elagolix, an experimental therapy AbbVie is developing with Neurocrine Biosciences designed to treat pain in premenopausal women with endometriosis.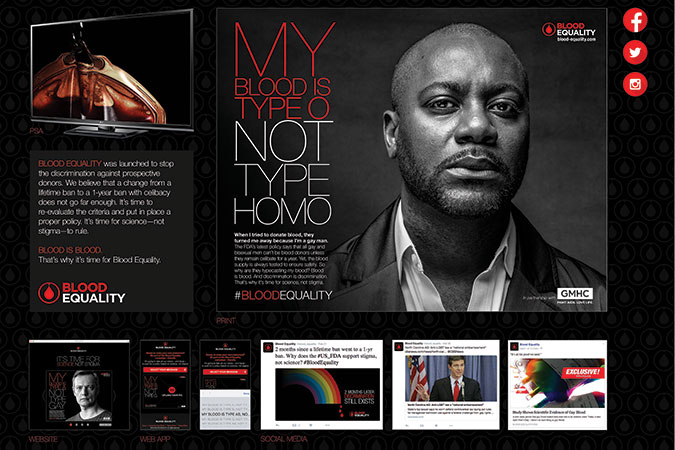 FCB Health also expanded its DTC relationship with Galderma to include work on prescription drugs (including rosacea treatment Soolantra) and to develop additional creative for the company's aesthetics portfolio (which includes Restylane, a facial filler). Other recent campaign launches included Teva's Perfectly Imperfect for Plan B; Novartis' Toe Tucker for Kerydin, a toenail fungus treatment; and Ironwood Pharmaceuticals' and Allergan's Tell Me Something I Don't Know, for Linzess.
New FCB clients include Medivation and Valeant. The agency is no longer working with Iroko Pharmaceuticals; its work on behalf of AbbVie's Viekira Pak, a third-in-class hepatitis-C treatment, is inactive, Maiman says.
To accommodate 2015 growth, FCB made a number of upper-level hires, among them Aimee Mosher, EVP and group management director; Denise Lenci, EVP and creative director; Bryan Gaffin, SVP and creative director; and Nick Boris, SVP and engagement director. Some had previously worked for FCB, Maiman notes. The agency also formed a stand-alone clinical-trial-recruitment practice, which is led by Angela Radcliffe. The practice has its origin in FCB's 2012 acquisition of Hudson Global.
FCB Health also proved popular with aspiring healthcare marketers. About 1,100 people applied for the 35 positions in its intern program in 2016, even after the agency had implemented a video component designed to winnow out applications. Maiman and EVP and chief creative officer Rich Levy recognize the need to market healthcare's good deeds and patient-centrism to value-driven millennials who are considering the possibility of pursuing a career in pharmaceutical advertising.
It's a topic of passion for Levy, who told a dozen or so of his students at New York's Fashion Institute of Technology that they had to attend a Cannes Lions Health preview event in April. Levy, a pharma juror at this year's Cannes Lions Health, created a program that seeks to educate college students about how to start to a career in healthcare advertising, called Bold Beginnings (or #boldbeginnings for those aforementioned millennials).
On the client front, Maiman observes that FCB Health is keen to award more integrated assignments, a trend that plays to its strengths. "There are far fewer silos," she notes. "People are not looking to hire an agency for one specific silo."
In the golden days of traditional pharmaceutical marketing, there may have been up to 20 brand leaders working on a single blockbuster product. Everything now is considerably more streamlined on the client side. "They can't physically interface with five or six different agencies," Maiman continues. "That's why they are looking for agencies that can provide all of these resources under one roof."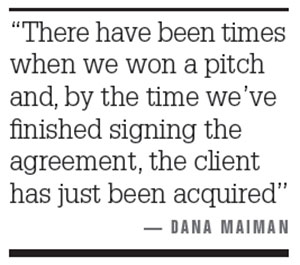 Additionally, Maiman and Levy tout another shift that's been long in coming: Drugmakers have finally started to use social media in a more strategic and tactical way. Digital work comprised 46% of FCB's business in 2015, about the same percentage that it did in 2014. Part of this growing acceptance of social media may be driven by concerns that lawmakers and presidential candidates have proposed limits on DTC advertising and eliminating the tax break for certain marketing expenses.
"Maybe that's why so many of our clients are so interested in exploring social and why so many are more receptive to other ways to engage with consumers," Maiman says. "They're nervous that this channel will eventually go away or be very different. But the clients who we are doing mass DTC for know it works. If anything, they're supporting it even more than they did."
FCB worked on multiple sclerosis drug Gilenya for Novartis, a company well known within the industry for its pioneering approach to social media. As a result, clients are now asking pointed questions: How did you do it? And how can we do it?
"There's at least a willingness to discuss and explore," Maiman says. "It used to be, 'Oh no. We don't do that. We'll never get that approved.' Now it's, 'We're not sure, but tell us how you've done it.'"
Scroll down to see the next article