October 20, 2014
Five things for pharma marketers to know: Monday, October 20, 2014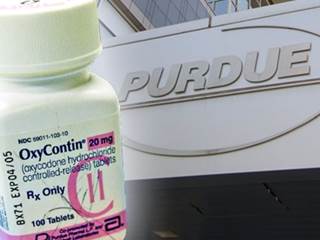 In a civil suit levied by the state of Kentucky, Purdue Pharma has been accused of facilitating prescription opioid addiction on a grand scale. The state further alleges that Purdue trained its sales representatives to mislead doctors that painkiller OxyContin was difficult to abuse, Bloomberg reported Monday. Purdue's chief financial officer William Sullivan stated that the case could result in a "crippling" $1-billion judgment. The 12 claims filed against the drugmaker include false advertising, creating a public nuisance, Medicaid fraud and unjust enrichment. Kentucky Attorney General Jack Conway said of the case, "I want to hold them accountable in eastern Kentucky for what they did. We lost an entire generation. Half the pharmacies in Pike County have bulletproof glass. We had FedEx trucks being knocked off. It was the Wild West." Meanwhile, statistics released by the US Office of National Drug Control Policy last week show that prescription drug deaths fell by 5% in 2012 for the first time in over a decade, although fatal heroin overdoses rose precipitously—by 35%— during the same period, according to The Los Angeles Times.
Dissolution of the AbbVie-Shire deal would not only leave Shire $1.6 billion richer, but could also add heft to AbbVie's list of 2014 tax deductions. The Wall Street Journal reports that the break-up fee would remain a tax write-off as long as it is not being used for another deal and estimates that the $1.6-billion break-up fee amounts to $650 million in savings for the Illinois company. Although AbbVie's board said last week the deal is no longer a good idea, it is not officially dead until shareholders meet and vote against it. The deal also ends if shareholders do not meet to vote by December 14.
Canada's government health agency, Health Canada, is allowing specific drugs from banned Indian plants to enter the country, even though plants have not fixed the issues that triggered the bans in the first place. The Toronto Star reports that the government agency's recent action is based on what it considers medical necessity. The change will allow 40 medications including drugs for hypertension and attention deficit disorder which are produced by Apotex or IPCA Laboratories. A third party will test the medications before distribution. The Star says the bans will keep out around 70 products, and also notes that the FDA has banned drugs from one of the Apotex factories to which Canada has given a slight nod. The FDA banned Apotex items after learning the site manipulated testing data.
Eli Lilly CEO John Lechleiter tells the Wall Street Journal that 2014 has been the "toughest year" the drugmaker has ever had and provides a brief rundown of how he sees the pharmaceutical space changing under the twin forces of the Affordable Care Act and what he calls a "biomedical revolution" that offers "opportunities like we've never had before to understand disease processes and human biology." Among his talking points: slashing R&D budgets is "absolutely the worst thing you can do in an industry where R&D is the lifeblood and where the investments are long term in nature," and that the immediate cost of healthcare reform—$120 billion for the drug industry in fees and rebates over the next 10 years—has yet to be weighed against the benefits that can come with a bigger pool of insured patients.
Biotech NewLink Genetics announced a collaboration with Roche Genentech to develop NLG919—NewLink's investigational cancer immunotherapy. Per the deal, NewLink will receive $150 million up front with a potential of $1 billion in payments if it hits certain milestones. Genentech will fund R&D, manufacturing and commercialization costs, as well as research funding to support discovery of next-generation compounds.
Scroll down to see the next article