April 01, 2013
Intouch Solutions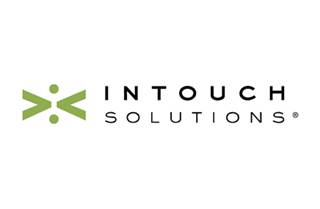 Company Profile
Never before have the ways we communicate evolved at such a rapid pace. The Web, mobile, social and emerging media have forever changed the way we consume information and experience brands. At the same time, the healthcare industry is undergoing radical transformation. It is at this intersection of technology, health and disruption that Intouch Solutions thrives.
Founded in 1999 and named Med Ad News' Agency of the Year in 2010 and 2012, Intouch is a privately held firm of 400+ experts in New York, Chicago and Kansas City.
Known for industry firsts such as GoMeals® and the PharmaWall Facebook® moderation system, Intouch was first in the field with iPad® apps for sales forces. Part of our formula for success is providing all services in-house to ensure the best in strategy, creative, multichannel integration and implementation.
Intouch Solutions continually innovates, trailblazes and redefines what marketing and communications mean to pharma.
Services and Offerings
Providing integrated marketing services with a digital focus, Intouch Solutions offers:
Strategic planning and insights
Content strategy
Mobile
Social media
Creative services
User experience
Relationship marketing
Web development
Search engine ­marketing
Application ­development
Media planning and buying
Analytics and ­optimization
Intouch doesn't stop at award-winning services. The company has earned a reputation for taking it a step further by creating game-changing innovations offered by no one else:
Allora®—An easy-to-use, cloud-based iPad platform that enhances conversations between sales reps and HCPs—and then extends them to the patient
PharmaWall®—An advanced Facebook monitoring and moderation system
share»send»save®—The first social sharing widget designed especially for heavily regulated industries
ssshare.it — The first and only pharma-friendly URL shortener
TweetPharm — A free interactive infographic that tracks pharma companies' use of Twitter
Case Study:
intouchsol.com/iBGStar
Our Story: intouchsol.com/aboutus/ourstory

What will be the game-changing trend over the next five years?
Data will take center stage over the next five years. Companies have begun to understand big data, and once the hype dies down, brands will have a clear view of what data is useful and what isn't. They can use this information to optimize their brand experience. Customers, in turn, will also gain a better understanding of the data they want to collect for themselves and what they will allow access to. And, finally, hardware and software makers will realize exactly how to collect useful data in a passive way, resulting in better wearable health devices that will offer valuable results.
Office Locations New York, Chicago, Kansas City Phone 913-317-9700 Websites intouchsol.com, facebook.com/intouchsol, twitter.com/intouchsol New ­Business Contact Wendy Blackburn, wendy.blackburn@intouchsol.com, 913-956-4328 Year Founded 1999 Employees 415 Holding Company ­Independent Sample Clients AbbVie, Baxter, Genzyme, Gilead, Sanofi, Teva
Scroll down to see the next article