July 05, 2016
Lanmark360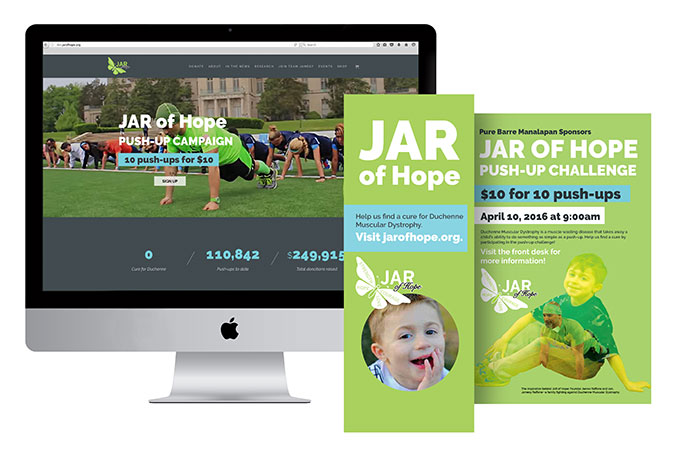 Howard Klein, the president of Lanmark360, has no trouble recalling his favorite moment of 2015. Not long after the agency began working for JAR of Hope, a nonprofit that raises funds for and awareness of Duchenne muscular dystrophy, its founder called him. "He said, 'I just got a check from someone in Ohio for $2,500. No one here or on our board knows anything about it. Do you know who it was?'"
Ultimately they learned that the check had come from an unknown donor. "It proved that all our work was paying off," Klein says. "We were trying to get this small New Jersey nonprofit some national exposure. Besides the media coverage — from as far away as Detroit — we managed to get some donations."
Lanmark360's efforts, a combination of pro bono and paid work, relied on a nontraditional approach, focusing on a "$10 for 10 push-ups" appeal (push-ups were chosen because children afflicted with the muscle-wasting disorder will likely never have the strength to do a push-up). At the same time, there was a compelling business reason for Lanmark360's involvement.
"It's a disease category that has been overlooked for many years," Klein notes. "There are several drugs in the pipeline and there's been more attention to the clinical studies. We have this chance to make a difference [by] getting in at the ground level."
Company revenue grew from $8 million in 2014 to $8.5 million in 2015. Headcount remained at roughly the same level — 36 full-timers — despite a reorganization that included adding a project-management department.
The decision to do so was motivated by an earlier success within its digital division, Klein points outs. "In 2014 we hired a digital project manager, Michele Lomas, and that worked so well in the digital realm that we did a beta test with that role agencywide. She did such a fantastic job that we decided to integrate project management as its own resource. So she is director of project management and we're hiring a digital project manager."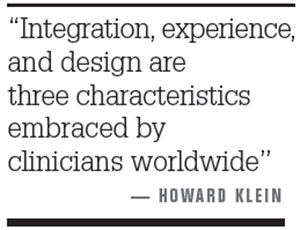 Digital currently constitutes approximately 45% of the agency's work, with that percentage set to grow in the months ahead. "With the project-management team handling more of the internal workflow and budgeting, that has allowed our account people to become more strategic. Account teams can now spend more time with clients and with the creative teams," Klein notes.
Lanmark360's 2015 was not without its share of challenges. Client consolidation continues to be an issue, while an acquisition led to the loss of DentaPure. On the other hand, Klein reports that two of the agency's largest clients merged to become Dentsply Sirona ("that was very exciting") and that Lanmark360 claimed its first truly global assignment as a result of the merger. "We've dabbled in global before, but now we're doing much more," he says.
That assignment includes the agency's work on behalf of Transcendental Treatment Centers by Sirona, a campaign developed in collaboration with both U.S. and global Sirona groups. "This campaign required universal appeal — thus the focus on integration, experience, and design. Those are the three characteristics that are embraced and appreciated by clinicians worldwide," Klein explains.
Scroll down to see the next article