April 01, 2014
LEO Pharma and Edelman extend their partnership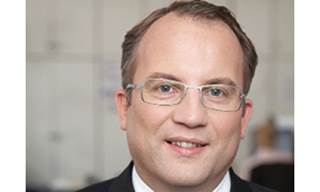 LEO Pharma has inked an extension for its public relations contract with Edelman's Frankfurt, Germany office, according to news outlet PMLiVE.
The contract includes strategic planning and "implementation of trade activities," in the field of blood coagulation disorders, the drug manufacturer stated.
The Denmark-based company's current thrombosis portfolio consists of Heparin LEO, innohep and One-Alpha / EinsAlpha / Etalpha.
Managing director of Edelman in Germany, Martin Flörkemeier told PMLiVE: "With LEO, we're now working on a couple of topics—not campaigns."
"Knowing that they've just awarded us this new piece of work because of their high satistfaction with our strategic competence, service quality and exactly the right team match, we would hope that this partnership will remain healthy and potentially grow into the future," he added.
LEO spokesperson Thomas Schick, noted, "Last year Edelman successfully supported us within their healthy industry expertise, which was essential in the communication process during our first benefit assessment in the area of dermatology."
The drugmaker markets Dauvibet, an anti-psoriasis medication, Fudicin, an antibacterial agent for skin agents and Fucicort, a fungal cream in the dermatology class of treatments.
Edelman splits its headquarters between Chicago and New York.
Scroll down to see the next article