July 05, 2016
Maricich Health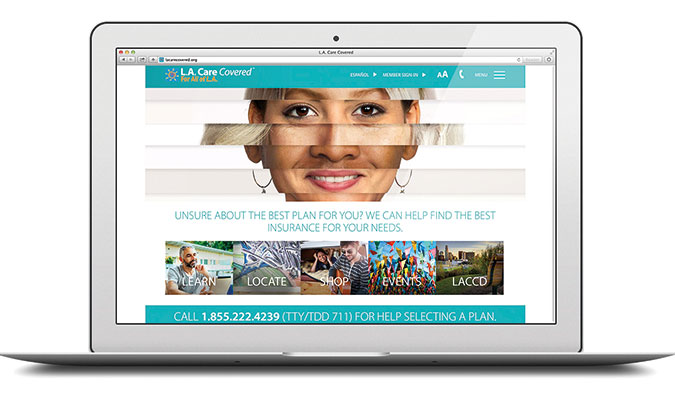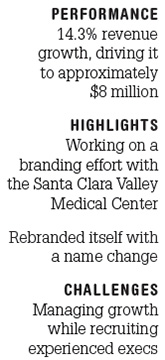 When MM&M checked in with Maricich Health (formerly Maricich Healthcare Communications) last year, a company exec exclaimed that 2014 was "one of the biggest breakthrough years in the history of [the] agency." That year saw a jump in headcount to 25, which in turn necessitated a move into larger office space.
The growth continued in 2015, though perhaps not at the same "breakthrough" pace. Although headcount remained the same, agency president David Maricich reports 14.3% revenue growth, driving its sum to approximately $8 million. As part of an effort to tell its story, he cites attendance at thought leadership–type events. And then there was the recent name change, envisioned as "a refinement to better represent us as a company," Maricich explains.
Launched in June 2016, Maricich says the self-promotional campaign touches on the firm's history, its attempts to create healthy disruption, and its people, among them Debbie Karnowsky, executive creative director. "She's a creative through and through," Maricich points out. "Debbie and our team are known for coming up with big ideas.
As they were at this time last year, Maricich Health execs are keen to talk about client work. The agency's third year working on behalf of the L.A. Care Health Plan found it emphasizing the plan's multicultural bent. "For L.A. Care, we are becoming well known for our multicultural campaigns," Maricich notes. "The theme was about being uniquely Angeleno. We created different faces out of sections of ethnicities. The target demographic really identified with it."
On the new client front, Maricich Health is working on a branding effort with the Santa Clara Valley Medical Center. Maricich says the details are "top secret," but he believes that it will have a big impact.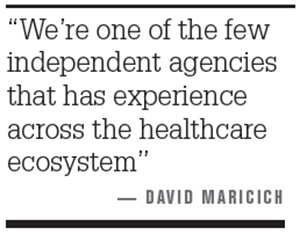 "We find clients coming to us when there's change and when they have to work with other companies and are looking for an agency that really understands the shift to value-based care in population health," he continues. "We're one of the few independent agencies in the country that has real experience across the healthcare ecosystem — hospitals and health systems, health plans and payers, and medical groups. It's really interesting, because those are the companies that are forming ACOs."
Maricich says he anticipates increasing headcount in 2016. He hopes to recruit execs with experience in client services and project management, as well as more creatives and strategists. "Our work is strategy-intensive. As we grow, that's an area that we want to make sure we have the best in," he says.
Maricich adds that his company received some unexpected help in that regard when Palio closed its Irvine, California, office earlier this year. "We picked up some of its best digital thinkers and producers. We've been very lucky to be in the vicinity of great talent."
The firm started out as a boutique agency years ago and now — with a decade and a half of healthcare-marketing know-how under its belt — a sense of passion fuels Maricich Health's progress.
"We couldn't do this for as long as we have done it without that passion," he says. "It's one of the most satisfying types of advertising and branding, because you're helping people's health. We want to change the world for the greater good."
Scroll down to see the next article