June 24, 2015
Myelin acquires agencies in Chicago and Atlanta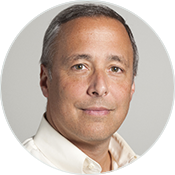 Myelin Communications acquired Chicago ad agency HY Connect and Atlanta-based Dodge Communications, as the network continued to build out its healthcare promotions footprint. Terms of the two deals were not disclosed.
The acquisitions bring to five the total number of members in the network of Boston-based Myelin, which was spawned in 2012 by Baird Capital and concentrates mainly on payer and provider clients. Its growth strategy is not limited to this focus.
"As we're looking at these acquisitions, first and foremost… the aperture is centered around healthcare, but we're not exclusive to healthcare," said Rich Levy, who was named CEO of Myelin Health in April and also serves as president and CEO of Partners+Simons, which was Baird's first stake back in 2012.
For instance, 13-year-old HY Connect is a full-service ad agency with just over 100 employees handling mainly healthcare accounts, including Indiana University Health, Blue Cross Blue Shield of Illinois, Advocate Healthcare and Roche Diagnostics. But online grocery and home delivery outfit Peapod is also on the roster.
"When you have some of these different industries sprinkled in," rather than agency staff whose sole career focus is within the healthcare sector, "you get a combination of some nice strategic thinking and different ways of approaching creative. That's pretty attractive to us," he added.
Dodge, founded in 2001 has almost 60 employees and is aimed squarely at the healthcare PR space. Myelin Health's previous acquisitions were online marketing firm Avid Design and Duet Health, a mobile healthcare communications firm, part of a plan to make a total of eight to 12 acquisitions within the next year, Levy told MM&M in April.
Scroll down to see the next article