November 30, 2012
Pfizer, J&J shifts spare HCP shops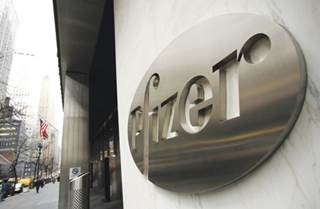 For the big mainline ad agencies, the recent creative consolidations at Pfizer and Johnson & Johnson are a big deal. To their medical agency subsidiaries, however, the changes mostly represent a codification of where things stood to begin with.
In October, Pfizer narrowed the provision of its global creative to three holding companies—Omnicom, WPP and Publicis—that held the lion's share of the business already. The bulk of the drug maker's creative accounts are handled by Omnicom shops, particularly CDM New York, though a couple of Interpublic agencies could lose out (Draftfcb for Spriva HandiHaler, which Pfizer co-promotes with Boehringer Ingelheim, and McCann Humancare for Toviaz and Premarin VC), as do a few indie shops (Concentric for European work on Lipitor and Caduet, as well as Enbrel US).
Pfizer said that the transition is expected to take place "over the course of 2013 and 2014," so those shops that got the worst of the deal will have some time to replace the lost business. The review of global marketing support included all businesses with the exception of the company's Nutrition and Animal Health units. An "e-auction" which featured blinded online bidding was, as reported in Advertising Age, used "for a portion of the assessment," Pfizer confirmed, but "wasn't a major determinant."
J&J's review, which concluded earlier in the month, resulted in the consumer marketing giant consolidating advertising creative on OTC and packaged goods brands into WPP and Omnicom. Interpublic's Lowe lost some business on Tylenol and feminine-hygiene brands, but the review didn't cover the company's prescription drugs and devices, where Interpublic's Draftfcb, ICC Lowe and McCann Health networks have a strong presence.
However, Interpublic isn't in the clear just yet – the conglomerate's Universal McCann boasts a big chunk of J&J's media buying and planning business, which the company threw into review as soon as the creative consolidation was completed.
Scroll down to see the next article