July 05, 2016
PulseCX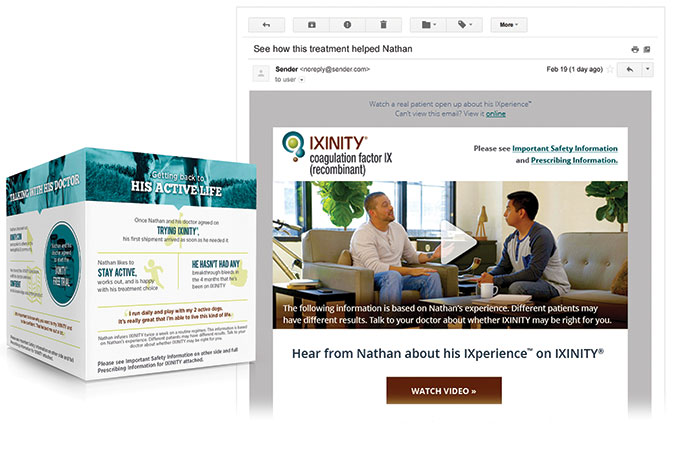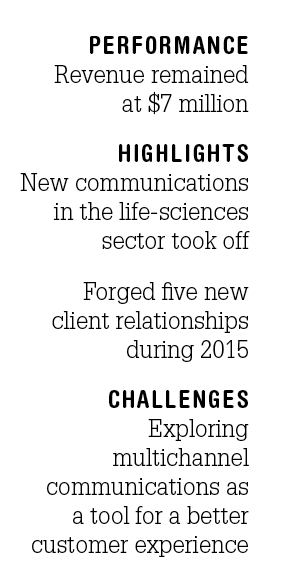 After an in house overhaul during 2014 — replete with a new agency name — PulseCX forged ahead in during 2015. The reinvention of the Pennsylvania-based firm mirrored an industry shift to embrace customer experience marketing and kick the antiquated feature/benefit selling approach to the curb.
The shop's new focus on transforming communications in the life-sciences sector has started to resonate with current clients, as well as those thirsting for a new way to reach customers, agency president David Zaritsky reports. "Our approach works because we audit the experience that's happening today and map out ways to improve upon it," he explains.
The CX Audit process, adds CEO Jay Bolling, reveals what's really happening when patients make healthcare decisions. "We identify key impacts in the patient journey, such as language gaps between patients and doctors that may affect choices and where and when healthcare decisions are being made," he says. "We show our clients how to use their sales pieces more effectively. Sometimes that means telling clients they need less stuff."
PulseCX's 2015 revenue remained steady at $7 million. That likely won't be the case in 2016, as the firm enjoyed 18% Q1 growth over the year-ago period. "It's usually a light time for us, but this year it's been strong. And we're set up for more of the same in Q2," Bolling says.
PulseCX forged five new client relationships in 2015, including an assignment to map out the customer experience for Janssen's Remicade, an autoimmune drug that was approved 13 years ago and now finds itself under assault on the biosimilar front. The agency was tasked with driving a message that connects the physician, nurse, patient, and sales representative. "We developed a digital sales kit to be delivered by the sales rep. The sales rep is the messenger of the experience, which builds a new relationship with the nurses and physicians," Zaritsky says.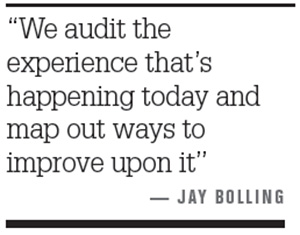 Other new assignments included creating a holistic customer experience for Vyvanse, Shire's ADHD agent; transforming Ferring Pharmaceuticals' sales strategy for pediatric growth hormone Zomactin into an experiential-selling approach; transitioning Medtronic's NuVent balloon sinus dilation system business from the OR to the provider's office; and revamping Neodyne Biosciences' sales model for its scar-therapy system called embrace.
Broadcasting its fresh take on marketing required internal revamping. Though staff numbers remained steady with 2014 levels — PulseCX employs 52 full-timers — there were some fluctuations in 2015. New hires included EVP and CCO Edward Nathan, formerly MD at Razorfish Health; Anne Stroup, VP, account management, formerly of Harte Hanks; and Joe Edelman, formerly of Digitas Health LifeBrands, as director of marketing operations. The staffing changes continued in 2016 with the addition of Spring Moore from Razorfish Health as VP, strategic services.
PulseCX execs say the firm is determined to polish its command of the customer experience, with multichannel communication across different devices. "We need to know when and how customers are getting information and how they want to receive messages," Bolling says.
Scroll down to see the next article