July 05, 2016
Relevate Health Group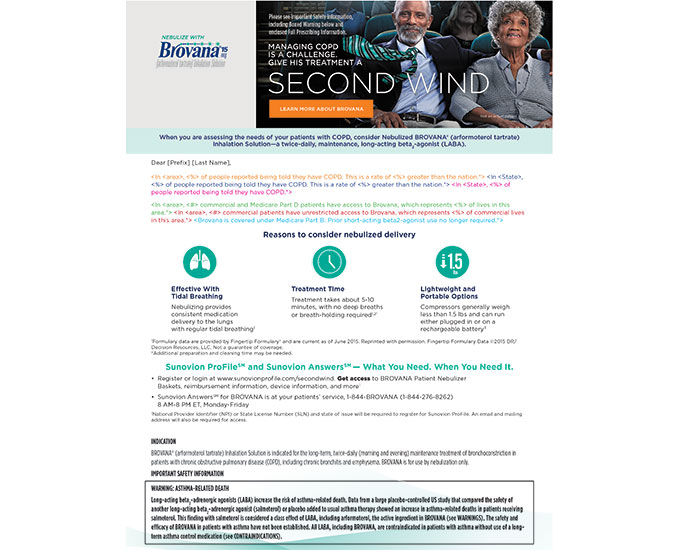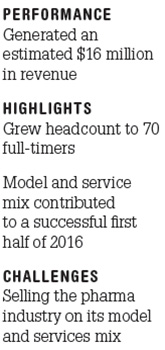 Formed last July when Healthcare Regional Marketing (HRM) and Spirit Health Group were joined under one roof — a corporate one, that is — Relevate Health Group ranks among the few companies that can accurately bill itself as a regional healthcare marketing powerhouse.
Spirit has long been renowned for the educational programs it crafts for hospitals and health systems. HRM, for its part, has "regional" in its moniker. So Relevate CEO Bill Goldberg isn't exaggerating when he touts the new company's local bona fides.
"We're able to understand differences in markets more than most," Goldberg says. "After all, most of healthcare is a local business."
The two Relevate agencies are quite distinct geographically. HRM is based in Cincinnati, while Spirit is located in Boca Raton, Florida (though about 40% of staff work from afar). Their first half year together proved a successful one, with 15% growth in headcount (to around 70 full-timers). Revenue for the new company in 2015 was an MM&M-estimated $16 million.
Goldberg is keen to sell pharma on Relevate's model and services mix. "We believe that leveraging local markets, but scaling them nationally — to move the big needle on a brand — is where we want to be," he explains. "Given the massive investments [in such brands as] Google and Facebook, local is extremely critical to the future of marketing. It's a place where we have been and it's a place where we decided to further invest."
HRM's data-modeling capabilities use a patented grouping routine to help pharma brand teams view their national market in the context of smaller groups and build marketing plans against those smaller groups. Spirit's approach to serving hospitals dovetails nicely, courtesy of a model centered around a subscription-based content self-service platform for hospitals.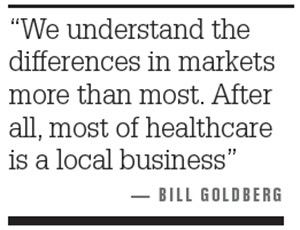 It's a natural fit, as Spirit's provider focus broadens HRM's pharma-centric audience, and its on-the-ground approach is similar. "There's a component of Spirit's business that was related to pharma," Goldberg notes. Plus Spirit has targeted a large part of its messaging at women, whom it regards as the healthcare decision-maker for themselves, their families, and friends. Goldberg notes that women make 80% to 85% of all healthcare decisions.
Having like attitudes is ultimately what sealed the deal. "[The two companies have] a shared vision for the future of local-market strategies," Goldberg explains. "We call it relevancy in local markets and we work to bring that to life."
He adds that the post-merger integration process has proceeded quite smoothly. "We're pleased with the velocity of integration and the acceptance of integration into a new culture," Goldberg says. "It's pleasing how people have bought in to it."
The new Relevate, Goldberg adds, is defined by its people. "I know that the word 'culture' is overused, but we take it very seriously," he notes. "We spend money and time on it. Our people are pumped up."
Scroll down to see the next article