July 05, 2016
Scout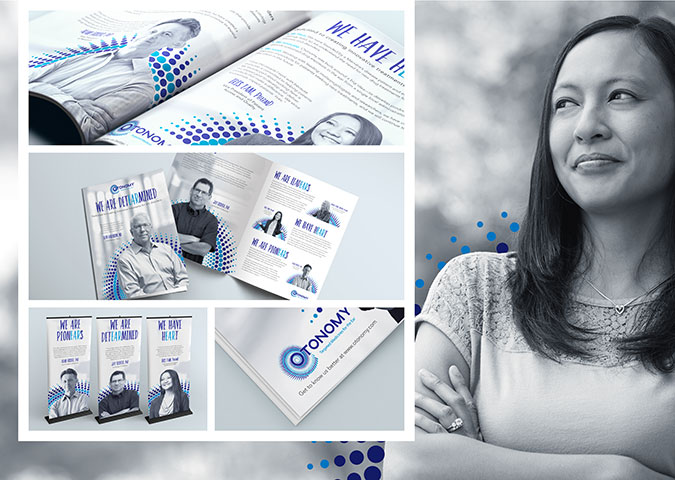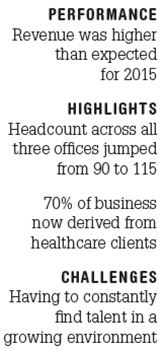 Raffi Siyahian, principal and president of healthcare at Scout, uses the word "momentum" to characterize his company's 2015. Revenue was higher than expected for the Atlanta-based agency, which was founded, in 1999, as a consumer shop. Siyahian reports that well over 70% of business is now derived from healthcare clients.
Total headcount across all three offices (Atlanta, Chicago, and San Diego) jumped from 90 to 115. The Chicago office, which houses about 50 employees who work exclusively on healthcare and pharma accounts, had to find additional space for the second time in as many years.
The success of Scout's healthcare practice can be traced to a winning bet the firm made some time ago on specialty products. "We recognized the industry shift to specialty pharma and rare diseases years ago," Siyahian says. "Many of our senior-level folks have deep experience in the space. We planted our flag there knowing there are many patients who can benefit from these therapies."
Clients have responded in turn. Grifols awarded Scout both patient and professional AOR assignments on its immunoglobulin franchise, while Otonomy named the firm professional AOR for Otiprio, a first-to-market antibiotic that is administered at
the time of surgery to treat acute otitis media. The agency also won AOR status for Deflazacort, Marathon Pharmaceutical's candidate for Duchenne muscular dystrophy. Siyahian reports only a single client defection: Restructuring in Depomed's marketing department resulted in the loss of an AOR assignment on pain medication Zipsor.
Siyahian notes that Scout clients have continued to push forward with expanded digital execution, including more extensive use of social media. To that end, one of the agency's new senior hires last year was VP of digital strategy Joe Doyle, who joined from HCB.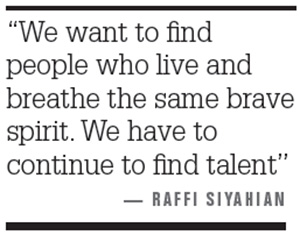 "All of our clients see the online conversations taking place about therapies and disease states they treat, and they want to get involved in those conversations," Siyahian says. "They're continually asking us to find ways to have appropriate conversations with HCPs, patients, and caregivers. We had that capability to begin with, but Joe Doyle is helping us expand those opportunities."
When asked about Scout's biggest challenges during the past year, Siyahian points to one that most agencies would be thrilled to confront. "It was a great and exciting year, but there are also challenges inherent with growth," he says. "Recruiting is one. Our approach is not to just fire up the recruiting machine as soon as we win business. We keep it going throughout the year."
Scout's tagline, Be Brave, informs the hiring process. "We want to find people who live and breathe the same brave spirit," he continues. "That said, we're growing so much that we have to continue to find talent." His own title shifted to ­principal, president of healthcare. "We revised my title to accu­rately define roles within our agency," he explains.
Scroll down to see the next article