May 03, 2016
Somebody Should Get Fired for Hiring IBM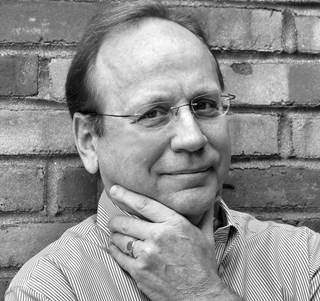 Somebody should get fired for hiring IBM. Actually, the well-known quote is: "Nobody ever got fired for hiring IBM," and refers to the selection of external business partners based on a perceived reduction of risk.
This procurement philosophy is a common practice at most large pharmaceutical companies, where the barriers to entry for smaller independents and freelancers is formidable.
I should know, I've knocked on a lot of their doors and have sometimes felt like a rejected door-to-door salesman. If I get a reply at all, it's often something like, "My hands are tied. We assigned all of our brands to Mega Agency X."
I get it. Working with a large, multi-disciplinary marketing conglomerate would seem to have lots of advantages, including consolidated and discounted billing, synergy between departments and subsidiaries, media buying power, and unlimited resources. Not to mention visits to trendy and glamorous agency headquarters.
See also: Rolling with the Punches as Marketing Evolves
After 15 years of working on global pharma brands at a large communications network, I can tell you that much of this promise is unfulfilled. One-stop shopping is not really relevant to many brand managers. They mostly want an engaged, responsive, dedicated team that focuses on very specific tasks, not sales pitches for additional services they don't need, or hundreds of billable hours from people they have never met.
There's also the problem of a "bait and switch" tactic, during which a large agency will stack the deck at pitch presentations with senior associates, only to assign the day-to-day duties to an overworked and less experienced team, while the senior executives chase the next new business opportunity.
Does it sound like I have a big axe to grind? Maybe just a hatchet.
I believe that clients are denying themselves access to a lot of talented and experienced individuals and substantial savings by rotely selecting a big agency. By opening up the process and empowering the gatekeepers to explore more options, their brands could benefit greatly.
See also: Taking a Tinder Approach to the Agency-Client Relationship
Thanks to the new entrepreneurial economy and technology, the idea of a nimble, virtual agency is no longer restricted to a futuristic article in Wired magazine, it actually works, and it works well. There are lots of ex-agency people working for themselves (sometimes by choice, sometimes because of "downsizing") that provide a range of services in a direct and efficient way that many agencies cannot.
But beware. It can be hard to tell the little guys from the big guys. Spinoffs and re-branding is rampant and many of the apparent boutiques are just the same-old, same-old that the parent company created to catch the latest wave.
It's not that all large agencies are evil or deceptive. It's just that there is a new business model that offers many advantages and it is often overlooked or ignored for the sake of consolidation.
With a little foresight and vision, the cliché could read: "Somebody got promoted for hiring someone other than IBM."
Jeff Schatz is creative director and principal of Schatz.
Scroll down to see the next article