May 01, 2014
Therapeutic Focus 2014: Rheumatology
Download:

Rheumatology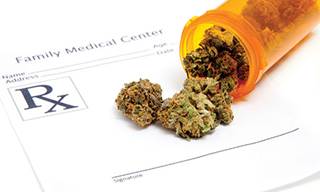 Therapeutic Focus 2014: Rheumatology
CLINICAL CORNER
Research in rheumatology continues apace, including a new injection treatment found to neutralize pain in joints and late-stage results on a potential new drug for psoriasis, as well as R&D seeking to expand the indications for established products.
Scientists at the Arthritis Research Pain Center, based at Nottingham University in the UK, have found a treatment to neutralize joint pain—with apparently no side effects. The treatment targets and blocks a protein receptor in diseased joints that have been suspected to cause pain in patients with osteoarthritis.
"A lot of patients who suffer with osteoarthritis are elderly and it would be better if we could treat their pain by giving them a drug, rather than putting them through a major surgical procedure like joint replacement," says Dr. Sara Kelly, a lead researcher on the research project.
In other drug development news, according to Phase-III trials, a potentially transformative new drug for psoriasis took another step forward. Novartis says results from the trials revealed that psoriasis scabs were cleared after 12 weeks of treatment with its test drug secukinumab.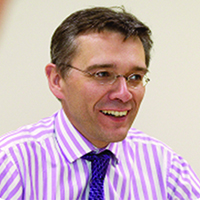 Researchers administered the treatment with a pre-filled syringe or autoinjector/pen. Tim Wright, global head of development at Novartis (pictured), says the results indicate the drug's efficacy is "significantly superior to Enbrel, a biologic psoriasis therapy approved 10 years ago."
AbbVie, meanwhile, continues to explore new uses of its anti-TNF juggernaut Humira. The drugmaker began testing Humira in March as a possible treatment for fingernail psoriasis. The Phase-III trial is ongoing at 32 sites worldwide and is expected to last 26 weeks.
Also filed under post-marketing research is a recent Pfizer study of Xeljanz (tofacitinib). The first of five Phase-III studies of Xeljanz indicates the drug could soon give Enbrel a run for its money. The study found that 10mg of tofacitinib taken twice daily was non-inferior, or not significantly worse than, 50mg of Enbrel taken twice weekly. Xeljanz, approved by FDA in November 2012, is the first in a class of treatments for chronic plaque psoriasis—oral janus kinase inhibitors.
And Janssen is vying to broaden its autoimmune footprint. The drugmaker reported promising results with guselkumab: 86% of patients treated with the investigational human monoclonal antibody achieved a Physicians Global Assessment score of "cleared" or "minimal" after 16 weeks, according to researchers conducting the Phase-IIb study. Guselkumab has a novel mechanism-of-action that targets the protein interleukin (IL)-23, and is being developed as a subcutaneously administered therapy for treating moderate-to-severe plaque psoriasis. "The efficacy of guselkumab in the treatment of moderate-to-severe plaque psoriasis looks promising according to these Phase 2b study results," said Kristina Callis Duffin, MD, an assistant professor of dermatology at the University of Utah School of Medicine and a study investigator.