June 01, 2007
Verispan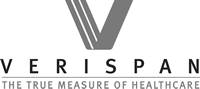 Direct Marketing Services and Healthcare List Division
Carin E. Alcorn, Vice President
Direct Marketing Services
carin.alcorn@verispan.com
215-347-6753

 
Tracey M. Rothrock, Vice President
Healthcare List Division
tracey.rothrock@verispan.com
215-347-6848
Verispan's Direct Marketing Services and Healthcare List Division is widely recognized as the best in the industry. Verispan provides a number of Top 10 pharma clients with leading edge solutions.

• AMA franchise providing demo-graphic information on MD/DOs/AMA Group Practice Database

• AOA franchise demographic &state license info on DOs.

• Mid-level Nurse Practitioners,including NPs, PAs & Nurse Midwives

Verispan can provide lists within 24–48 hours. Our database offers various contact methods including e-mail addresses. Call today to enhance your marketing initiatives.
Scroll down to see the next article