April 01, 2007
Williams-Ladbadie LLC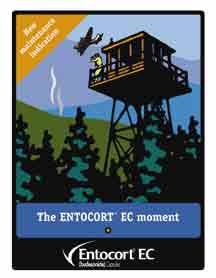 Williams-Ladbadie LLC

a Publicis Healthcare Communications Company
57 W. Grand Avenue, Suite 800,
Chicago, IL 60610
Phone: 312-222-5800 · Fax:312-222-2530
Email: plabadie@willab.com · Web: www.williamslabadie.com
Founded: 1990

Officers: Peter Labadie, CEO; Anthony Goosmann, president; Randy Isaacson, EVP; VPs: Julie Drinane, James Grossmann, James McGuire.

Healthcare accounts: Astellas Pharma: Adenocard, Adenoscan; Prometheus Laboratories: Entocort EC, diagnostics; Oscient Pharmaceuticals: Factive; Smith & Nephew: Acticoat, Allevyn, Gladase, Iodosorb; Pharmavite: Nature Made vitamins, Nature's Resource herbals, Inflammation Defense, Diabetes HealthPack; Abraxis Oncology: Abraxane; Advanced Medical Optics: Complete Moisture Plus, Blink Contacts; Sciclone Pharmaceuticals: Zadaxin; Chiron Corporation: Proleukin; PDL Biopharma; Solucient; Gelita Health Initiative; Allos Therapeutics; American Board of Medical Specialties.

Accounts gained (6): Abraxis Oncology: Abraxane; PDL Biopharma; American Board of Medical Specialties; Gelita Health Initiative; Prometheus Laboratories: diagnostics; Smith & Nephew: Iodosorb.

Accounts lost (6): Smith & Nephew: Dermagraft; Pharmavite: CholestOff, TripleFlex, SAM-e; Healthconnections; Caremark; Recom; Proxima Therapeutics.

Services: Professional advertising/promotion, consumer advertising/promotion (radio, TV, print, outdoor), media (strategy, planning and placement), design (packaging, brand style guides), interactive (Web, video, CD-ROM/multimedia), sales training and motivation.

New hires: Scott LeVee, VP.

Divisions Ideon Healthcare Education.