April 01, 2007
Wishbone/ITP, Inc.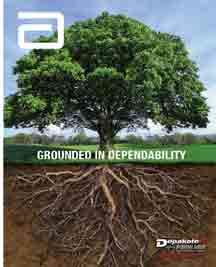 245 Fifth Avenue, 12 Floor,
New York, NY 10016
Phone:
646-486-9701 ·
Fax:
212-213-4235
Email:
smichaelson@wishbone-itp.com
·
Web:
www.wishbone-itp.com
Founded:
1998
Financial data:
Source
2005
2004
Gross Income
$11.1 mil
$9.2 mil
Billings
$81.6 mil
$70.6 mil
US Employees
52
43
U.S. billings breakdown by media/source:
Medium
2005
2004
Journals
20.0%
20.0%
Alternative media
5.0%
5.0%
Conventions/ exhibits
10.0%
10.0%
Direct marketing
15.0%
30.0%
Sales Materials
45.0%
35.0%
Other
5.0%
Healthcare accounts:
Abbott Laboratories: Depakote; Genzyme Corporation: Synvisc; Bristol-Myers Squibb Co.: Cefzil, Coumadin; Dey, LP: AccuNeb, EpiPen; MedPointe Pharmaceuticals: Astelin, Optivar; Reliant Pharmaceuticals, Inc.: Antara; Sigma-Tau Pharmaceuticals, Inc.: Matulane.
Accounts gained (6): Accounts lost (0): Services:
The agency launched its new medical education division, Backbone. Diana Feed, Wishbone's chief science officer, is the managing director and architect of this group. The agency's strategy is to take its discovery process and apply the blueprint to a higher science, medical education arena. Backbone excels in developing advisory boards, editorial content, meetings, symposia, advocacy, publications planning, and Web-based activities.
Scroll down to see the next article