January 29, 2013
4 reasons to invite your agency behind closed doors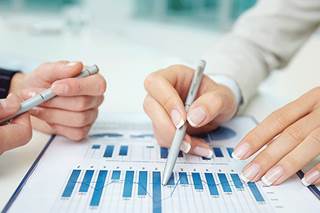 Letting your agency be a part of the review process can have significant benefits for you and your brand.
PRC, MLR, PRT, CCC… Every company calls its review committee something different, but each committee—no matter which name it might go by—presents similar challenges for brand managers.
Committee members—whether they are representing medical, legal or marketing—come to the table with their own agenda. During copy review meetings, data are questioned, claims are revised, and once in a while debate over a minor fact can lead to a 2-hour shouting match.
In most cases, it is your responsibility as the marketing manager to facilitate these meetings and keep everyone on task and working toward the same goal—approving compelling marketing materials that stay within legal and medical guidelines.
Your agency is also committed to helping you achieve these goals.
Your copywriter scours scientific articles to extract data that can be used to support claims. Your art director presents information clearly and attractively. Your editor ensures consistency across all promotional materials, which not only helps the claims stick in your customers' minds, but also helps facilitate quick and seamless review with your board. And your account team helps you push the envelope, while always having a backup plan in mind.
Through our efforts we get to know your materials in depth and can help prepare you for board meetings.
And luckily, our support for you does not have to stop at the door to the Promotional Review Committee (PRC) meeting.
In the best client/agency relationships, we serve as an extension of your marketing team, and as a trusted partner in all aspects of the process. Allowing representatives of your agency to accompany you to copy review meetings can have benefits that will reach far beyond those four walls. For instance:
1. It will save you time.
You already have a million things to do. Cross "relaying feedback to agency" off your list.
2. Your agency will walk away with clear direction.
When your agency sits in on your PRC meetings, the team will hear the discussion firsthand. This can help eliminate the potential of having direction get lost or confused in translation. It also gives agency members a chance to ask or answer questions, offer on-demand suggestions for content or creative revisions, and keep a thorough record of all revisions.
3. It promotes efficiency and accuracy for your brand.
Often times, a change that is requested during a review meeting has a larger-scale effect. Maybe a reviewer changed the wording slightly on a claim that is used in several different materials. Maybe the group decided that safety information must appear in a certain order from now on.
As soon as the meeting is over, your agency can begin putting those wheels in motion for projects that are currently being worked on, and make a note of changes that will need to be made during future updates.
4. It develops a stronger relationship between you and your review board.
You know how important it can be to build rapport with your review board. If your board members come to believe that you aren't trying to pull one over on them, they will be more willing to compromise during marketing standoffs.
Letting members get to know your agency can have the same effect. If they know that your agency is knowledgeable, responsive, and solution-oriented, they may feel less guarded during meetings. Their trust in the agency will translate into deeper trust in you.
We at the agency work hard to make you look good. Bringing us to review meetings is another way you can exemplify the rock star way you run your brand.
Scroll down to see the next article