November 12, 2012
7 questions to ask BEFORE you hire an agency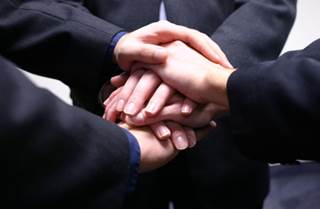 Do you know what to ask when interviewing prospective team members? The 7 questions below will help you get the conversation started.
Congratulations! You've been named to lead your company's new brand. The success of the brand is riding on the hundreds of decisions that you'll make over the coming months. The Board of Directors, CEO, CFO, and investors will be watching you.
While you have tremendous responsibility to make the launch successful, the reality is that you don't have to go it alone.
Selecting the right internal and external team members will give you the strategic partners to launch your brand successfully.
Here are a few questions to get you started. Asking them could make a huge difference in which agency you hire.
What can you do for my brand? What would you bring to the table that other agencies might not provide?
Can you start today? Do you have the personnel in place to support my brand?
Are you currently working on a brand that could be construed as a conflict of interest?
Do you have experience in this therapeutic category?
Can I meet the team that will be working on my brand and take a tour of your agency?
Please show me your last 3 launch plans. How well did they work?
Are you small enough to care, yet big enough to get it done?
In addition to your internal team, your external (agency) team can provide guidance on:
Developing the best brand strategy
Making the right marketing decisions
Preparing the most effective collateral materials
Getting the timing right
Delivering the appropriate messages
Making sure that the creative is just where you envisioned it
Managing the budget
Think of Goldilocks when you begin the agency selection process. You want an Agency that fits you—an agency that is not too big and not too small, but just the right size to work alongside you every step of the way.
Taking the time to search out the right fit is critical, because unlike Goldilocks, who fled for the woods, running away is not an option you can afford to take. Your choice of the right agency will be a reflection on you.
Remember, everyone will be watching, and time is always at a premium. So, you need to find an agency that understands your therapeutic class and can hit the ground running while managing your finances.
>> Click here to return to Brand Incites blog page
Scroll down to see the next article