August 17, 2012
Build your brand with help from Jay-Z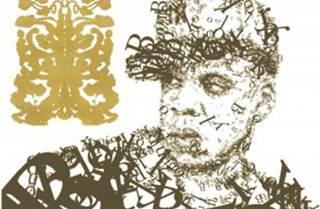 For biotech companies preparing to launch their first commercial product, Jay-Z has Decoded the challenges of developing your first brand.
For any image or symbol or creative act to mean something, it has to touch something deeper, connect to something true.
― Jay-Z
In Jay-Z's book, Decoded, the above quote struck a chord with me. As healthcare marketers, we always connect our products to scientific data, clinical studies, and P values. In addition, there are the numerous safety data, tolerability profiles, and dosing schedules to promote.
But when the physician has a patient experience that delivers on these claims, only then will that physician believe enough to be touched and, ultimately, to look to place that product on his or her mental short-list for future patients suffering from those particular symptoms. Let's break down the images, symbols, and creative acts in our business and show how they drive the brand experience.
Image. In the past, the brand image often went a long way to cement the positioning in the physician's mind. With DDMAC and the current marketing environment, interesting creative work is rare—and stellar creative work is even more unusual. This does not mean strong creative is impossible. There are people who can navigate the conservative medical-legal system and deliver a stand-out creative product. Don't settle for an older couple walking their dog on a beach; your brand deserves more.
Symbol. Take a look at any clinical journal on your desk. Then, take an even closer look at the logo, icon, or brand symbol. Most likely, you will find a number of predictable swooshes and meaningless curves. The pharmaceutical swoosh has replaced creativity in logo design for biotech brands. Don't lose a good opportunity to influence the target audience. As Chief Creative Officer Barry Schmader taught me as a young account executive, "Your rep should be able to detail the product from the brand logo alone." Powerful stuff. Don't settle for a swoosh; your brand deserves more.
Creative Act. With the number of warning letters on the rise, brand messages look amazingly similar to (if not exactly pulled from) the prescribing information (PI). The more conservative the client, the harder it becomes for your brand messages to connect with the physician and to retain its creative influence. Brand messages are among the most important creative acts we have at our disposal as marketers. Don't settle for language from the PI; your brand deserves more.
As Jay-Z's comments rang true to me, I hope that these three items—image, symbol, and creative act—will ring true to you. If so, you will be sure to deeply touch your target audience physician and truly connect them to your company's first commercial brand.
>> Click here to return to Brand Incites blog page
Scroll down to see the next article