October 08, 2012
Can your brand survive social media?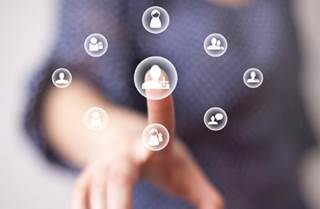 Three ways to use social media for self-expression and audience interaction to capitalize on a brand's attributes.
Fusing logical and creative energy is crucial for tackling marketing challenges. This post has broad application and will argue that a brand must "know" its own identity: namely, what it is, what it stands for and, perhaps most challenging of all, what it doesn't stand for.
Having this knowledge before you delve into social media is imperative. A well-developed philosophy is a prerequisite for a bold brand story, and social media is a prime environment for, not only expressing this story, but for observing how others interpret it through conversation.
Why do some brands lose their grip on conceptual foundations when entering the social media ecosphere?
One reason is that social media is treated as another reality or as its own isolated strategy. Although social media is a different medium of communication, and there is a language indicative to each channel, these aspects can be learned quickly and should not constrain a brand.
Here's the upshot: don't treat social media as a social media ecosphere! Reframing social media, from a specific platform to a way of interacting with an audience, allows the brand's own identity to emerge naturally through its social media communications.
Here are three ways to maintain your brand's sense of self in social media:
1. Communicate with Precision & Intention.
It's obvious when a brand's social media presence seems unnatural, pedantic or unconnected with its overall strategy. Communicate a message and interact as opposed to communicating your mere presence on social media channels.
2. Bridge Online and Offline with Care.
Rather than developing a blatant online and offline communication approach, communicate the brand as a solidified brand experience that will include the various tactical ways of reaching an audience. How do the various audiences interact with this bridged experience? Try considering this question from an audience's perspective.
3. Provide Context & Clarity.
Developing a brand's context involves considering the locations or situations where a brand can exist in relation to its audience. This enables brand touchpoints to transcend their individual medium, opening them up for recollection, discussion and action at a later time.
The question, "How can we use social media?" is better posed as "How can our brand express itself by way of this medium?"
Reframing the question in a way that gives the brand precedence leads to a more precise approach that capitalizes on the brand's unique attributes.
Scroll down to see the next article