July 31, 2012
Launch madness for biotech brand managers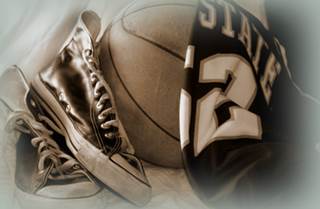 Applying the 5 basic fundamentals endorsed by legendary Duke and current USA men's basketball coach Mike Krzyzewski can help put brand teams over the top.
March Madness is a time of intense pressure where performance means everything. On the marketing side of things, we like to call this Launch Madness! Does your brand team possess the essential qualities it takes for its members to work together and be successful when pressure builds and deadlines are getting down to the wire? Hall of Fame Duke basketball coach Mike Krzyzewski has advice for anyone looking to achieve a high level of performance—whether on the basketball court or in the business arena.
"There are five fundamental qualities that make every team great," Coach K says. "[They are] communication, trust, collective responsibility, caring and pride. I like to think of each as a separate finger on the fist. Any one individually is important. But all of them together are unbeatable."
Some may say Coach K knows a thing or two about teams—and what it takes to win. One need look no farther than his 11 Final Four appearances, 4 NCAA championships, and record as NCAA Division I's all-time winningest coach. And whether we're talking about sports, the classroom, or the corporate world, the idea of team—of each member's working in cohesion like the fingers of a hand—is essential for achieving success.
Coach K's 5 fundamentals apply to managing your brand
Communication: Critical to any team's success is to have personnel who are aware of what is going on around them. Communicating deadlines for collateral material, voicing opinions about patient imagery, and listening to concerns regarding benefit claims are essential to ensuring cohesiveness during team projects. Whether holding discussions with medical/legal review, or making certain that an agency is delivering what is expected, communicating effectively is key to having a championship-caliber brand.
Trust: This may take some time, but as a brand manager you must surround yourself with a team and with an agency that you trust has the best interest of the brand at heart. Of course, the ball will be in your hands when target dates start to tick down to the last seconds, but it will be more than reassuring to know that you have a brand team behind you that will help nail that big shot at capturing market share in a competitive therapeutic category.
Collective Responsibility: As the old saying goes, "There is no 'I' in team." As a team, everyone is accountable for a brand's success. It's easy to point the blame for an embarrassing error or a missed deadline, but doing so just alienates team members. If one person fails, the whole team fails. As a brand manager, foster a sense of togetherness by using words such as "we," "us," or "our."
Caring: Everyone loves to be appreciated, right? Whether it's hitting the game-winning shot or delivering quality work before the cut-off date, show those who help make your brand a success that you care. Showing care can be a congratulatory pat on the back, bringing scrumptious bagels to the office, or making an appreciative follow-up phone call. The point is, you want others to know that you care and value their contribution to the team.
Pride: Remember, you're a team! So, as a brand manager, make sure the people on your team are proud of the work they do and are putting forth their best effort. When everybody contributes, you get captivating creative, solid scientific direction, compelling copy, and mindful management. As Coach K says, "Even though we want huge individual egos, our collective ego is unbelievable." This statement rings true. After all, celebrating with others is always more fun than celebrating alone.
If brand managers keep Coach K's fundamentals in mind, your team will soon be basking in confetti and celebrating a championship brand!
>> Click here to return to Brand Incites blog page
Scroll down to see the next article