August 27, 2015
Sunovion prepares for FDA decision on Aptiom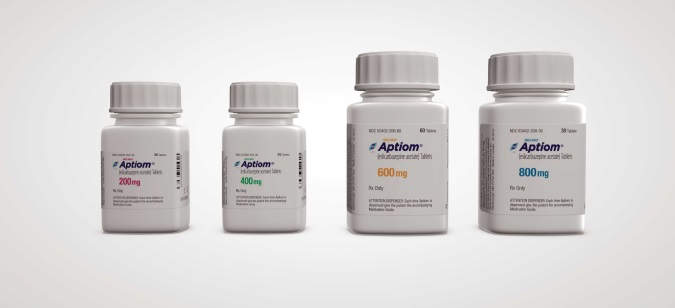 A new indication for Sunovion's epilepsy drug Aptiom isn't expected to lead to significant changes to the company's marketing strategy for the drug, a company executive said.
The FDA is expected to announce this week whether it has approved Aptiom as a monotherapy for partial-onset seizures. About 5 million children and adults in the US have been diagnosed with epilepsy or a seizure disorder.
The drug, a voltage-gated sodium channel inhibitor, was first approved by the FDA in 2013 as an add-on treatment for partial-onset seizures. It is part of a third-generation of epilepsy treatments called antiepileptic drugs.

Sunovion's marketing strategy until now has focused primarily on driving awareness and interest in Aptiom, which is the company's sole FDA-approved epilepsy drug, said David Frawley, Sunovion's chief commercial officer.
"There's a high unmet need," Frawley said. "The message coming across is that a new treatment option is important."
He added that the company's successful marketing strategy for Lunesta, its sleep drug, helped shape the marketing plan for Aptiom. The majority of the drugmaker's marketed therapies treat respiratory diseases and other central nervous system disorders such as schizophrenia and bipolar depression. Lunesta generated $852 million in sales in 2013. The drug's patent expired in 2014.
Sunovion funded a day-long event held in June with the Epilepsy Foundation that featured celebrities like actor Greg Grunberg and reality-TV star Rick Harrison to raise awareness about epilepsy. The event raised $210,000 for research, education and patient programs. The brand has also supported about 150 advocacy events.
Sunovion spent about $2.4 million in 2014 on professional advertising for Aptiom, making it one of the top advertised brands for that year.
If the FDA approves Aptiom with the broader indication, the potential patient pool is much bigger. Still, Frawley said Sunovion does not plan to change the basics of its marketing strategy based on the additional indication.
Sunovion is a subsidiary of Sumitomo Dainippon Pharma, a large Japanese drugmaker. The company reported that Aptiom had $13 million in sales in the first quarter of its fiscal 2015, which ended June 30, up from the $8 million in sales it reported in the first quarter of 2014. Sumitomo forecast that annual Aptiom sales will reach $58 million this year.
Scroll down to see the next article