March 01, 2012
People Moves: March 2012
MANUFACTURER
John Helou has been named president of Pfizer Canada Inc., Canada's largest pharmaceutical company. Helou, previously head of the Pfizer Specialty Care Business Unit (SCBU) for Canada and Puerto Rico, succeeds Paul Lévesque, who has been named chief marketing officer for Pfizer Primary Care in the United States. Mr. Lévesque will be moving to Pfizer headquarters in New York City to take up that position.

AstraZeneca today announced the appointment of Dr. Mike Poole to lead its newly created virtual Neuroscience Innovative Medicines Unit (iMed) with the responsibility for a portfolio of large and small molecule projects. Dr. Poole most recently held the position of chief medical officer for Link Medicine. In addition to his training as a medical doctor and neurologist, he has held international roles in the pharmaceutical industry and served as vice president of the Neuroscience Therapy Area at Wyeth and Pfizer.

Auxilium Pharmaceuticals announced the appointment of two executive officers, effective immediately. Andrew I. Koven has been named executive vice president, chief administrative officer and general counsel, and Mark A. Glickman has been named senior vice president, Sales. Koven most recently served as president and chief administrative officer of Neurologix. Glickman was previously vice president of the medical-device division of Otsuka America Pharmaceutical, a U.S. division of the Tokyo-based Otsuka Pharmaceutical Company.



Accuray Incorporated announced that Kelly Londy has joined Accuray as senior vice president and chief commercial officer. Before joining Accuray, Londy served as vice president and general manager of Molecular Imaging at GE Healthcare North America

AGENCY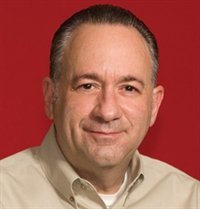 Ogilvy CommonHealth Consumer Care part of Ogilvy CommonHealth Worldwide announced the appointment of Neil Contess (above) to president of the group. Contess recently tenured as CEO & president of Euro RSCG Shake. Mr. Contess and partners sold the entrepreneurial marketing shop they'd founded (Shake) to Euro RSCG in 2007. Countess also led the global integrated marketing and promotions practice at Wunderman for Young & Rubicam and, following that, managed the North American region for Bates/141 Worldwide for several years.


Intouch Solutions has promoted Angela Tenuta to senior vice president, Intouch Chicago. This position expands Tenuta's role at the agency to lead business efforts and manage all associates in the agency's growing Chicago office. Tenuta joined Intouch Solutions in 2006.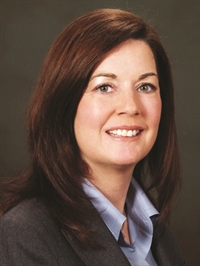 Publicis Touchpoint Solutions has named Michelle Keefe (above) has joined the organization as chief operating officer. Keefe spent the majority of her career at Pfizer where she served as regional president, Midwest. While at Pfizer she was responsible for the company's primary-care portfolio in seven states and handled all operations of the Midwest regional business unit, including marketing, sales, strategy, public affairs, and managed care accounts.


Alejandro Villageliu has joined Heartbeat Ideas as group account director. Villageliu, who prior to joining Heartbeat worked as VP/Senior Strategist at McCann Healthcare and as a manager at ZS Associates, has experience in brand strategy development, sales force effectiveness, and market research. Villageliu will be leading some of Heartbeat's pharmaceutical engagements focusing on the HCP audience.

AbelsonTaylor has hired Travis Chandler as interactive producer and Matt Brown as associate interactive producer. Chandler comes to AbelsonTaylor from his position as ingest supervisor and after effects artist at Found Films, a TV production company in Chicago. Brown joins the agency from his position as production coordinator at DreamWorks Animation SKG, an animation studio in Glendale, CA. The agency has also brought on Lisa Rosselli as senior interactive developer and Chandana Reddy as interactive developer—front end. Rosselli comes to AbelsonTaylor from MarketSense, a B2B marketing agency in Burr Ridge, Ill., where she was a front-end web developer. Reddy comes to the agency from MarketSense, a B2B marketing agency in Burr Ridge, Ill., where she was a front-end web developer. AbelsonTaylor has also hired Hillary Accarizzi as senior copywriter/digital and Chris Thorn at the associate level. Accarizzi will work on a treatment for acid reflux disease and products in other categories. Thorn will be working on treatments for high cholesterol, hypertension, systemic lupus and pancreatic cancer. Thorn reports to Marissa Ori, associate creative director for digital copy.

Flashpoint Medica has hired Nicole Johnson as SVP, director of digital strategy. The agency has also brought on Robin Roberts as SVP, management supervisor and client service development director. Yaron Landow has been hired as SVP, director of strategic services. In her new position, Johnson will be responsible for directing new digital business initiatives and developing digital strategies for both new and existing clients of the agency. Roberts will lead the launch indication for an oncology brand and oversee work on endocrinology and immunology brands. Robin previously worked as director of business development at Grey Healthcare. Landlow will direct the agency's new business initiatives and lead workshops for existing clients, as well as partnering with account teams to direct their specific brands. Landlow joins the agency from Medicus.

Megan Shisler has joined DMW Direct as the agency's social media and public relations coordinator. Shisler will coordinate their internal public relations projects and interface with their outside PR partner. She will also work with the new business team to conduct research and provide support in various business development and marketing initiatives.

PerfectServe announced that Todd Cozzens has been named to its board of directors. Cozzens co-founded and led Picis, a leading high-acuity information system company. Cozzens brings more than 25 years of healthcare technology and services expertise to PerfectServe. Optum, a subsidiary of UnitedHealth Group, acquired Picis in 2010. Cozzens now serves as the CEO of Optum Accountable Care Solutions. Prior to working at Picis and Optum, Cozzens held several positions at Marquette Medical as well as leading the company to its initial public offering and subsequent acquisition by GE Healthcare.

MedErgy has appointed Mark Vince as European Director. Vince will be based in their ­London office. He has responsibility for the agency's European operations and will lead teams for existing and new clients in Europe, whether at a global, pan-European, or national level. Vince previously worked in a number of senior clinical development roles with both Ciba-Geigy and SmithKline Beecham, and he also oversaw the establishment of regional clinical development centers, before moving to the consumer healthcare division of GSK in 2002.

Marsha Braverman has been appointed executive director of marketing and communications at Drexel University College of Medicine. In her new position, she will oversee all communications initiatives for the medical school, including internal and external communications, marketing, public relations, web content, publications and special events. Most recently, Braverman served as executive vice president of marketing and communications at Pennsylvania Academy of the Fine Arts (PAFA), where she led their re-branding initiative, which included the development of an integrated marketing program, the creation of a new logo and tagline, and a new website. Prior to her tenure at PAFA, she was director of communications & legislative affairs at Philadelphia Corporation for Aging. She previously held positions at Bucks County Community College and Valley Forge Military Academy & College. For more than 16 years, she co-owned and operated Adams & Braverman, a marketing communications firm.