July 09, 2014
AbbVie ups ante in Shire takeover bid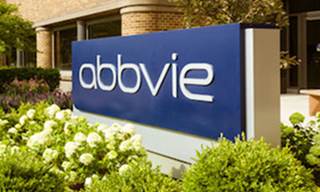 As "tax haven fever" continues to sweep through pharma, among the latest targets is Shire—a coveted asset for AbbVie, which is looking to save millions on taxes by reincorporating across the pond.
Yesterday, the American drugmaker announced it would raise its offer for Dublin-based Shire to $51.6 billion, after its initial offer of $46.5 billion was rebuffed just over two weeks ago.
In an investor note yesterday morning, Jefferies analyst Jeffrey Holford wrote that AbbVie's latest offer could be the key to opening Shire's books and, ultimately, reaching an agreement.
"We expect that Shire's board will respond to AbbVie by rejecting the current proposal, whilst indicating the offer price that would get them to engage and open their books. We believe that price will likely be at least £55 per share." AbbVie's current deal values Shire at £51.15 per share.
If the newest offer fails to open up discussions, however, Holford wouldn't rule out the possibility of a hostile takeover. "The benefits of the transaction to AbbVie appear to be most driven by revenue and tax synergies rather than cost savings. Therefore, we see the possibility that AbbVie could go hostile, given that seeing the books is less important to establish the benefits of the deal then would usually be the case.
"We believe from our discussions with investors that they could be successful with an offer at around £55 per share," he added.
Besides the obvious tax-inversion benefits, AbbVie's current market position may also signal the reason for its aggressive acquisition strategy. While a recent survey from EvaluatePharma has AbbVie immunology drug Humira as one of the three top-selling drugs of 2020, the argument has been made that the drugmaker may rely too heavily on the blockbuster product—which could eventually account for 60% of its revenues. And besides AbbVie's hepatitis-C virus combo, there has been little enthusiasm about its late-stage pipeline.
Scroll down to see the next article