August 28, 2014
Amgen sends PCSK9 to FDA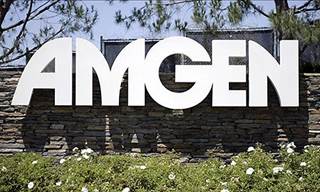 Amgen doubled its PCSK9 inhibitor news Thursday with two separate announcements: first, that its experimental high-cholesterol treatment evolocumab holds the FDA's first filed biologics license application for the class, and second, that Phase-III YUKAWA studies of the drug showed a clinically meaningful, statistically significant reduction in LDL ("bad") cholesterol among Japanese patients when used with statins.
PCSK9 inhibitors have some built-in excitement to them, as indicated before the March 2014 American College of Cardiology Medical Conference, when Jefferies analyst Jeffrey Holford noted that an internal survey indicated cardiologists were eager for a new tool for high-risk patients.
Amgen's FDA filing is supported by the Proficio Phase-III clinical trials, which are comprised of 16 clinical trials in which patients received the monoclonal antibody twice a month or once a month along with statin medications. The company is also pursuing safety and efficacy data in ongoing Fourier studies to assess the PCSK9 inhibitor's impact on cardiovascular health, specifically if it reduces recurrent events among heart-disease patients when taken with statins.
The class is namely for patients with familial hypercholesterolemia, a rare genetic condition which causes LDL levels to spike. Despite the small patient pool, which may also include patients who do not respond to statins, PCSK9 enthusiasts think the class could provide a cost-friendly alternative for FH patients who are on high-priced drugs such as Aegerion's Juxtapid, which one analyst says runs around $295,000 year, compared to the projected $10,000-a-year cost of Amgen's evolocumab.
The opportunity is attractive enough to prompt Amgen peers including Sanofi/Regeneron and Pfizer to pour money into the emerging treatment class. Sanofi and Regeneron are going as far as planning to use a $67.5 million priority review voucher when it files its Phase-III candidate alirocumab with the FDA. The companies plan to submit the drug for review by the end of this year.
Scroll down to see the next article