March 17, 2014
Amgen's PSCK9 shows rare disease potential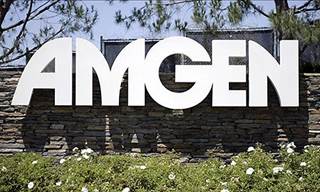 Amgen announced Monday another round of positive results for its experimental human monoclonal antibody evolocumab, part of the close PCSK9 race that includes competitors such as partners Sanofi and Regeneron.
Monday's news focused on the antibody's impact on the rare disease homozygous familial hypercholesterolemia, known as HofH. The genetic disorder causes LCL levels to soar by the age of two. The TESLA trial in this patient population was a two-part Phase II/III study that included adult patients and adolescents under the age of 18.
Amgen said in a statement that the trial showed clinically meaningful and statistically significant drops in LDL-C levels at the 12-week mark.
Pursuit of this rare disease indication is one reason the drug has intrigued analysts who estimated in January—when Amgen released Phase III results of its GAUSS-2 trial—that the drug could reach $1 billion in sales by 2020 were it to launch in 2016.
Analysts forecast at the time sales of around $865 million for Sanofi and Regeneron's experimental contender, alirocumab.
Scroll down to see the next article