June 30, 2010
Bayer unbranded effort aims to counter bad birth control info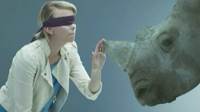 Bayer wants women to come to the company for information on contraception instead of relying on coworkers, bloggers or the tube for advice.
The company ran a TV ad supporting a new unbranded website,
BayerforWomen.com
, which offers information on the comparative effectiveness of different birth control methods, risks and benefits and frequently asked questions on the topic. There's also a "Learn more" button that takes the user to an external site for Bayer birth control drugs Yaz, Yasmin and Mirena.
The aim of the campaign, said deputy director, external product comms, Rose Talarico, is to "encourage women to get the full picture about their birth control."
"Women today have many different birth control methods to choose from," said Talrico. "And they often get information from a variety of sources, some of which may not be accurate, such as blogs, coworkers, TV and more. Since making a misinformed decision about birth control can lead to unnecessary risks, it's important that women have access to all the information available in a straightforward and educational format."
The TV spot, by Young & Rubicam, plays on the parable of the three blind men and the elephant, depicting three blindfolded young women touching a rhinoceros (kids, don't try this at home). "It's a pillar," says one. "It's a wall," says a second. "Having only one point of view on anything can be misleading," says the narrator, before hailing Bayer as "a leader in the field of contraception" and urging women to "get the complete picture" at the website.
In February, 2009, Bayer agreed to spend $20 million running corrective ads for Yaz and to submit future ads to FDA for preclearance for six years as part of a settlement with the agency and 27 state attorneys general over two TV ads that FDA said broadened the indication and minimized risks. The ads, which ran in 2007 and 2008, are credited with helping more than double sales of the drug, from $262 million in 2007 to $616 million in 2008, according to IMS Health data.
Scroll down to see the next article