March 05, 2009
BMS creates strategic leadership committee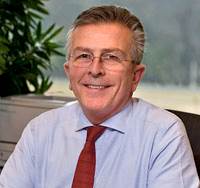 Bristol-Myers Squibb (BMS) has created an executive committee of four, which will serve as the company's "senior strategy and decision-making body," according to a BMS statement.
Lamberto Andreotti was promoted from EVP to president, and retained his role as COO. He was also tapped as a member of the executive committee, along with Elliott Sigal, EVP, chief scientific officer and president of R&D, Jean-Marc Huet, EVP and chief financial officer, and Jim Cornelius, chairman and CEO.
Tracy Furey, a BMS spokesperson, told Bloomberg that the committee will guide development of the company's experimental drugs, pursue small biotechnology companies and strike profit-sharing deals for new products.
In addition to establishing the committee, BMS announced several other promotions and appointments:
Anthony Hooper to president, Americas
Beatrice Cazala to president, global commercialization, and president, Europe
John Celentano to president, emerging markets and Asia-Pacific
Carlo De Notaristefani to president, technical operations and global support functions
Giovanni Caforio to SVP, global and US oncology
In a separate announcement, BMS said it will collaborate with two Japanese companies—Nissan Chemical Industries and Teijin Pharma Limited—to develop and commercialize NTC-801, an experimental treatment for abnormal heart rhythm, or atrial fibrillation.
Under the terms of the deal, which includes an up-front payment of $40 million and potential milestone payments in the future, BMS will obtain exclusive licensing rights to the drug worldwide, except in Japan.
Scroll down to see the next article