April 26, 2012
Brennan leaves AstraZeneca, quarterly sales down 11%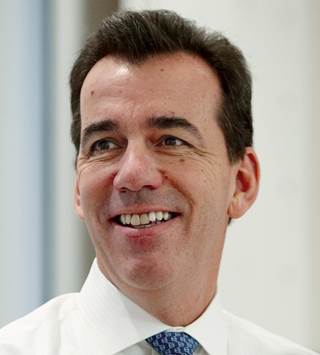 AstraZeneca CEO David Brennan

After announcing round after round of layoffs, AstraZeneca CEO David Brennan announced Thursday that he, too, was joining the ranks of the unemployed. Brennan's resignation goes into effect June 1. His announcement came alongside ugly first quarter results which showed the oncoming pain of a very steep patent cliff -- sales were $7.3 billion for the quarter ended March 31, an 11% drop over the same period last year. CFO Simon Lowth blamed 8 percentage points of that loss on generics, and said that this storyline will remain a "dominant feature of our revenue profile for the year."

Sales of acid reflux drug Nexium fell 18% for the quarter, to $953 million for the same period last year. US sales took an 11% hit due to a major drop in low-margin Medicaid prescriptions, and generics triggered a 53% drop in Western Europe sales.

Breast cancer drug Arimidex saw sales fall 39%, to $144 million compared to the same period the year before, while sales for anti-psychotic drug Seroquel IR fell 25%, to $754 million, from $1 billion for the same period last year. The drug's hotly-contested XR version saw sales jump 14%, to $384 million for the quarter, compared to the same period last year.

The 2% increase in Crestor sales reflected flat US sales, at $685 million, tempering a 3% increase in international sales for the same period last year.

Lowth will become interim CEO when Brennan steps down in June after six years at the helm of the company. He oversaw three rounds of major staff cuts, the most recent of which, in February, marked 7,300 more jobs for elimination. The company said these would save $1.6 billion annually by 2014. Layoffs that began in 2010 are projected to save the company $1.9 billion in by the end of 2014.