November 12, 2007
Cephalon pays $425 million to settle claims of off-label marketing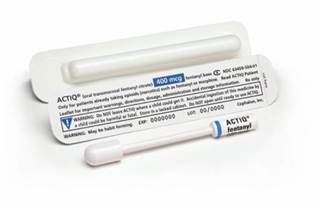 Cephalon said it will pay $425 million to settle a US Justice Department investigation into practices of off-label marketing of products including its pain reliever Actiq.
Actiq is approved by the FDA for use in cancer patients but is often prescribed by physicians off-label for other types of pain, such as migraine headaches.
Doctors are allowed to prescribe FDA-OK'd drugs for any condition, but drugmakers are only allowed to market them for uses approved by the agency. 
Cephalon has agreed to a single misdemeanor violation of the US Food, Drug and Cosmetic Act and will enter into a corporate-integrity agreement with the Department of Health and Human Services.
 
The settlement with the US Attorney's Office in Philadelphia and the US Department of Justice covers federal and state Medicaid claims.
Cephalon has denied that it marketed Actiq outside its indication, however the company's promotional practices have come under scrutiny of the US attorney in Philadelphia and Connecticut.
Cephalon has increased its existing financial reserves for the settlement and said the Connecticut investigation is still ongoing.
Meanwhile, the company reported a third-quarter loss of $306.7 million, compared to a profit of $95.7 million last year. Cephalon's sales in the quarter fell 9% to $438.4 million.
 
Scroll down to see the next article