May 17, 2012
Company news: Haymarket Medical, Johnson & Johnson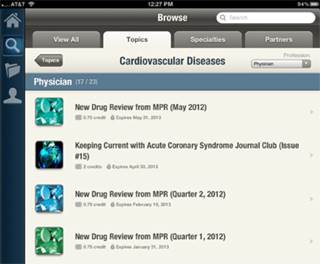 Hitting the 1,000-download mark in less than a week, Haymarket Medical said its new myCME app has been an iTunes top 10 US medical app ever since. The May 10 launch was a universal app for iPhone/iPad and iPod users. An Android version will be released later this month. MM&M is a Haymarket title.
Advanced prostate cancer drug Zytiga could help men who are in the earlier stages of the disease, reported the
New York Times
. The report was based on small, six-month clinical trial in which the Johnson & Johnson drug was added to standard therapy. The Times reported that the combination cleared or nearly eliminated tumors in about a third of the men whose cancer was still limited to the prostate gland. Full results will be reported at the American Society of Oncology's June conference in Chicago.
Scroll down to see the next article