April 21, 2014
Court won't stall generic Copaxone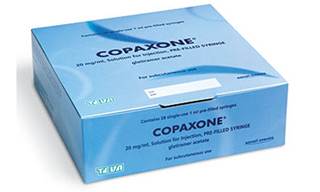 Teva's fight to keep generic Copaxone off the market hit a snag Friday when the Supreme Court said it would not allow an injunction to go forward while the drugmaker waited for the appeals process to wrap. Teva's current patent claim hinges on US patent 5,800,808, also known by the shorthand '808, which will expire in September 2015.
Teva has been working to protect several of the MS drug's patents, of which '808 is just one. The impact generics may have on Teva's financial health is unclear: the company provided two scenarios for 2014 as last year wrapped that shook out with the Israel-based drugmaker pocketing between $19.8 billion and $20.8 billion in sales if generics don't strike, and between $19.3 billion and $20.3 billion in sales if they do.
Teva estimated at the time that it earns $78 million in sales for every month generic Copaxone does not exist.
Businessweek noted in March that Teva has done a fairly good job of converting Copaxone users to its patented three-times-a-week formulation. Cowen analyst Ken Cacciatore told Businessweek that watchers "may have failed to understand just how comprehensive Teva's patient outreach system has been."
Scroll down to see the next article