August 07, 2014
Daiichi increases efforts to break into opioid market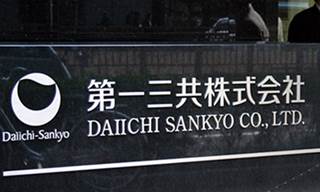 Daiichi Sankyo has doubled its attempts to break into the US prescription opioid market. The drugmaker announced Wednesday that it is collaborating with Charleston Laboratories in the development and commercialization of hydrocodone products, including CL-108, which is being considered for moderate-to-severe acute pain and reduction of opioid-induced nausea and vomiting.
Charleston's experimental treatment joins DS-7113, a Phase-III hydromorphone hydrochloride, which was already in Daiichi Sankyo's pipeline. Also known as Purdue Pharma's brand Dilaudid, the drug is not available in Japan. Daiichi Sankyo is hoping to be the first to enter that market.
CL-108 combines promethazine, which is used to tamp down on symptoms such as motion sickness, the painkiller hydrocodone and the pain reliever acetaminophen.
The companies said in a statement that about 30% of hydrocodone patients suffer from opioid-induced nausea. Despite the furor over high opioid prescribing rates and an uptick in deaths associated with opiate use or abuse, the market for these drugs is seemingly elastic. Purdue Pharma's senior director of public affairs, Jim Heins, told MM&M in April that doctors need options "because one type of medication might become ineffective or might not be well tolerated by the patients, or they need to try something else."
The $200-million cash deal includes up to $450 million in additional milestone payments to Charleston, and gives Daiichi US development rights. It also gives Daiichi Sankyo a firmer foothold in the opioid category—the company's marketable drug roster does not yet include a prescription opiate medication, and the Charleston deal means it now has one more potential opiate drug in its pipeline.
Daiichi Sankyo's spokesperson Kimberly Wix told MM&M in an email that while the company expects to promote Charleston's CL-108 to primary care physicians, the firms will also address specialists such as orthopedic surgeons, oral surgeons and emergency medical professionals.
Scroll down to see the next article