November 13, 2009
Day Two in DC: Can pharma police everything online?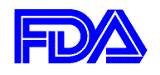 If day two of FDA's hearings on internet promotion of drugs and the use of social media had a totem animal, it would be the ostrich.
The birds, heads buried, adorned many a slide designed to hammer home the point that many companies are so fearful of violating adverse events reporting requirements that they go out of their way not to monitor the Internet for reports.
"Right now, the safest thing do is to not pay attention to anything online, because if they do find something they may be forced to report it and assign resources they don't have to it," said Ogilvy 360's Rohit Bhargava, summing up the view of his more cautious clients.
"No one company can monitor the entire internet," said Boston Scientific and AdvaMed's Tony Blank, stating the consensus view. Not everyone agreed.
"I take issue with the notion we can't police everything online," said Heartbeat Digital's Bill Drummy. "We can. The software exists to do it."
Arguing that "less is more" and that consumers fail to retain information due to "data smog," Drummy called for "radical simplification" in the form of a stripped-down box giving, in accessible language, a drug's indication, common side effects and a link to risk information.
PhRMA's Jeff Francer said the trade group supports a scheme in which companies are responsible for monitoring their own sites, not any external sites, but must report adverse events found elsewhere.
Kim Witczak, a Minneapolis advertising professional who became a drug safety activist after her husband, then 37, hung himself shortly after starting on Zoloft, said companies could take a more aggressive approach to adverse events reporting.
"Manufacturers can't be responsible for monitoring every single post, but they can be proactively monitoring," said Witczak. "The FDA and drug companies probably are going to get inundated with adverse events reports. The old way of thinking is that these are unscientific and anecdotal."
But, Heartbeat Digital's Drummy wondered, what if Merck had been monitoring for adverse events with Vioxx? "How much would they have saved in terms of suffering and loss and how much would the industry have saved in terms of reputation?"
FDA law expert Arnie Friede counseled against accepting the status quo on adverse events reporting.
"It seems to be a premise here that the spontaneous adverse events reporting regime ought to be perpetuated in its current form, and that that somehow provides a useful body of data," said Friede. "It seems odd to think of relying on any system that at best captures 10% [of adverse events]."
Consumers Union's Steven Findlay said the adverse events reporting system "has consistently failed," and added: "Information for consumers on where to report adverse events should be present with all labeling information wherever it appears," as well as on company-sponsored disease education sites, which he called "de facto promotional."
Findlay had a lot of ideas for how FDA might tighten regulation of Internet promotion of prescription drugs. Declaring that "What happened with DTC broadcast should be a cautionary tale" and that FDA should move cautiously on designing guidance for online promotion, Findlay called for much more demanding standards for fair balance.
"The existing regulations that apply to print should apply to the Web and then some," said Findlay, "because space is not a restriction on the Web and thus we do believe that full fair balance should be required in the context of any educational and promotional material."
Findlay also called for guidance to: prohibit "layering" of risk information, where sites require a clickthrough to reach the fair balance; require any site owned or substantially supported by drug or device companies to display that association prominently; hold promotional applications for mobile devices to the same fair balance standards as websites; and prohibit any electronic forms of direct-to-patient communication that are not opt-in. He also said the agency should launch a formal investigation of drug and device companies' use of paid search and search engine optimization, since the industry is devoting substantial resources to the practice.
Pfizer closed out the hearings with presentations of qualitative research into presentation of risk info in several Web 2.0ish formats, including online video and an advergame, as well as a recap of its experiments with provision of medical information to professionals on Sermo. The upshot of that effort, according to Freda C. Lewis-Hall, was that "We learned we can't force-fit a one-way communications platform in this medium."
"Wow, we made it," concluded DDMAC director Tom Abrams after two days and 69 speakers.
Scroll down to see the next article