November 08, 2007
DDMAC to Scios: Halt distribution of Natrecor promo materials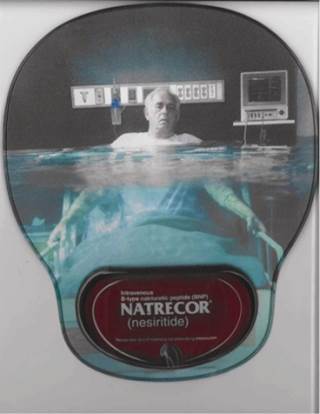 The FDA's Division of Drug Marketing, Advertising and Communications (DDMAC) has told Johnson & Johnson's Scios unit to stop distributing promotional computer mousepads and pens to physicians for its heart failure drug Natrecor.
In a letter sent to Scios, the FDA said the mousepads and pens list the drug's name and depict a man sitting in a hospital bed with water up to his shoulders.
"Simply put, the image evokes the concept of a sedentary hospital patient drowning," DDMAC's regulatory review officer Lisa Hubbard said in the letter. The combination of the image with the Natrecor logo suggests that "Natrecor is indicated for seriously ill patients who have difficulty breathing while at rest because of fluid accumulation within the lungs," Hubbard wrote.
 
Because the promotional materials "fail" to include the drug's indication and information regarding risk associated with Natrecor, DDMAC said it has determined the pieces "misbrand" Natrecor.
 
DDMAC requested that Scios stop distributing the promotional materials and urged the drugmaker to respond to the agency in writing by Nov. 21.
Scios spokesperson Chris Ernst said in a published report the company will contact the FDA about the best way to resolve the pen and mouse pad complaint.
 
"We will be cooperating with the agency," Ernst said, adding that "it was a pretty small quantity" of pens and pads that were given to doctors over "just a few months."
Scroll down to see the next article