October 11, 2011
Dendreon to expand DTC in effort to spur demand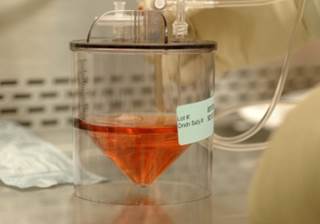 Dendreon is expanding its DTC campaign, an analyst says, as the firm sees slack demand for its Provenge prostate cancer vaccine and a nascent threat from Johnson & Johnson's Zytiga.
The company plans to extend consumer marketing into new regions as additional centers come on board to administer the vaccine, noted Collins Stewart analyst Salveen Richter in an investor note after meeting with management last week.
Dendreon has not disclosed the specific regions, Richter told MM&M, and Dendreon did not respond to reporter e-mails.
The expansion comes on the heels of a revised marketing strategy the firm undertook in July that also included adding sales reps with urology experience to ensure urologists understand the vaccine's four-month survival benefit and are educated on reimbursement/infusions, among other suggested changes to their treatment paradigm. Most of Dendreon's reps now have oncology experience.
"Current Provenge sales come largely from oncologists, however, most recently-enrolled centers are urology practices," wrote Richter.
Sales have been disappointing so far. The drug was approved early last year, and in August Dendreon withdrew its Provenge sales forecast because it was taking longer than expected for doctors to become comfortable with the buy-and-bill scheme for the product, which costs $93,000 per treatment. Doctors must front the cost while waiting for reimbursement.
J&J's Zytiga, a pill approved in August for advanced prostate cancer patients that have failed to benefit from chemotherapy, is providing "limited competition" to Provenge, Richter noted. Zytiga also prolonged life by about four months in clinical trials.
Given Provenge's lackluster sales, combined with clinician unease regarding the high up-front cost, Richter forecasts the company's marketing efforts could help it reach annual sales of just $500 million. That's a far cry from the blockbuster expectations analysts once had for the treatment.
Scroll down to see the next article