March 23, 2011
Dr. Quinn to front Boehringer European AFib awareness effort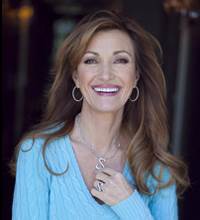 Boehringer-Ingelheim has recruited actress Jane Seymour to serve as the face of a continental European atrial fibrillation and stroke awareness campaign.

The campaign, dubbed "1 Mission 1 Million: Getting to the Heart of Stroke," will provide up to a million Euros for atrial fibrillation-related stroke education projects to be determined by a public vote. Visitors to heartofstroke.org can choose from among 184 projects in 36 countries to support. Boehringer, which makes Pradaxa, has lined up 40-plus third-party partners for the effort.

Like one in four adults over the age of 40, Seymour's mother had atrial fibrillation (AF) and she suffered a possibly-related stroke.

"Anyone who's been a caregiver for someone who's had a stroke will know how debilitating and horrendous strokes can be," said Seymour in a statement. "There is an urgent need for people to learn more about AF and how it relates to stroke. Through 1 Mission 1 Million, the public can actively help to prevent one million AF-related strokes by doing something as simple as voting online."

Seymour is an English actress probably best known for her roles as a Bond girl and as Dr. Quinn, Medicine Woman. In the US, Boehringer is running its Facing AFib awareness campaign featuring soap star Susan Lucci and her husband, Helmut Huber, who was diagnosed with atrial fibrillation in 1999.

In October, the FDA approved Boehringer's Pradaxa (dabigatran etexilate), a novel oral blood thinner, for stroke prevention in patients with atrial fibrillation. The drug, the first new blood thinner in 50 years, has been marketed in Europe since 2009.
Scroll down to see the next article