January 16, 2014
Drugmakers carve out immuno-oncology turf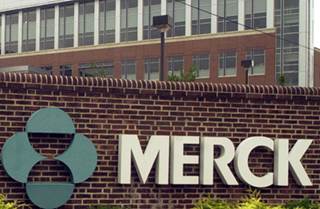 A clinicaltrials.gov posting noted by ISI Group analyst Mark Schoenebaum has added a new layer of tension to the PD-1 immuno-oncology space.
The goal is to assess the impact of combining Merck's PD-1 antibody MK-3475 with Celgene's Revlimid and dexamethasone could have in multiple myeloma patients who have failed on at least two other treatments.
The roster of companies with late-stage pipeline PD-1s is growing, including Merck, AstraZeneca, Bristol-Myers Squibb and Roche, among others, presenting a potential to knock Revlimid off its game. It is through this optic that Schoenebaum sees this clinical trial as more than a chance to develop a medical treatment: it is also what could be described as a territory-marking strategy.
The deal, according to Schoenebaum's Wednesday analysis, "appears to be a win-win...MRK is exploring MK-3475 in a new indication and market opportunity, and CELG in the face of potential PD1 antibody competition is attempting to insure that Revlimid remains the focus and backbone of myeloma care."
Oncology has been part of a "renewed" focus of several companies, such as Merck and AstraZeneca, an innovative move that's been accompanied by major layoffs and reorganizations that have cheered investors that robust financial performance will eventually arrive—if they can continue to slog through inevitable pipeline disappointments and profit-bleeding patent losses.
Scroll down to see the next article