November 09, 2009
EMD Serono film contest flags infertility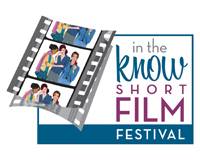 EMD Serono extended its "In the Know" infertility awareness effort with a short film festival, inviting couples who've struggled with infertility to submit 5-8 minute videos about their experiences.

The contest was officially sponsored by the company's Fertility LifeLines site. Finalists were displayed at fertilitylifelinesfilms.com, and the winning film, picked by a panel of judges including doctors, a popular blogger and the director of patient advocacy group RESOLVE, was announced at a New York gala last week.

The idea, said EMD Serono's David Stern, was to make it clear to those grappling with infertility that they're not alone.

"It's still very stigmatized," said Stern, EVP, endocrinology at EMD Serono. "People don't like talking about it, and there's a lot of social pressure to have kids—especially around the holiday season."

According to the CDC, some 7.3 million couples experience infertility at some point in their reproductive years. Two million married women have sought out advice or treatment for infertility in the last 12 months, said Barbara Collura, executive director of RESOLVE: The National Infertility Association, a co-sponsor of the film fest.

"One of the most fascinating things to come out of this for us was that in each of the three [finalists'] stories, the men were very prominent," said Collura. "They spoke and shared and talked and we rarely see that with infertility, so that's huge and we think it's going to make a big difference, especially for guys."

EMD Serono's fertility products include recombinant versions of three hormones—Gonal-f, Ovidrel and Luveris— along with Cetrotide, which is used to control certain hormonal surges.

EMD Serono produced an In the Know booklet on fertility issues last year, and followed up that initial effort, which was designed to be passed along "girlfriend to girlfriend," with a booklet aimed at men. Baer Consulting handles PR for the campaign.


Scroll down to see the next article