September 08, 2014
Fail-fast doctrine ups late-stage success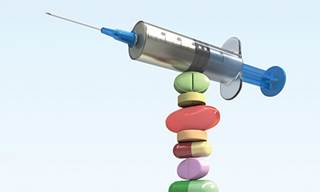 Corporate talk about pursuing mergers that make pipeline sense may be more than pat explanations for why or why not a drugmaker considers taking on a partner or even backs away from specific indications to compete elsewhere, based on insight from a Thomson Reuters retrospective industry report.
Among the items of note in Reuters's 2013 assessment: although pipelines are experiencing relatively fewer early-stage successes, the success of late-stage drugs is increasing, a balance researchers attribute to pharma being able to "fail fast, fail cheaply" since early failures provide less financial drag.
Reuters also indicates that the move into specialty pharma and focusing on unmet needs is similarly paying off, particularly when these pursuits are cross-referenced with the fail-fast ethic that keeps financial commitments in check.
It also means there is potentially less strain on funds to market the drugs that make it through regulatory review to launch, a stage which requires a concentrated monetary push.
Consultancy Best Practices says around 44% of a primary care product's launch budget is spent before launch, with 55% spent within the first year of launch, for example. Promoting specialty products generally requires investing 58% of the launch budget in the three years prior to launch and reserving the balance—42%—for the launch year.
Scroll down to see the next article