September 05, 2014
Five things for pharma marketers to know: Friday, September 5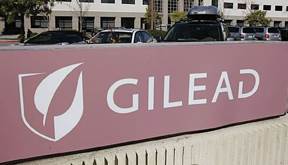 Gilead is in talks to license its HCV cure, Sovaldi, to generic drugmakers in countries including Indonesia, India and Pakistan, Bloomberg reports. The Foster City, CA-based drugmaker will reportedly sell branded Sovaldi to India at $900 for 12 weeks. Gilead currently sells the drug in the US for $84,000 for the same 12-week period. Executive vice president of Gilead Greg Alton said in a telephone interview with the news service that "we are talking to five or six companies right now and we will see whether all six sign a license with us." Three of those companies are reported to be Mylan, Cipla and Hetero Drugs.
The CME coalition announced yesterday that over 800 comments were submitted to the Centers for Medicare and Medicaid Services encouraging the agency to maintain or expand its Sunshine Act exemption for CME. The coalition reports that over 200 medical societies have submitted or signed onto comments also urging for a modification to the exemption.
The pharmacist tied to the deadly 2012 meningitis outbreak has been arrested, Reuters reports. The news service reported yesterday evening that Glenn Adam Chin, supervising pharmacist at now-closed New England Compound Center produced tainted steroids that killed 64 people and sickened 700, officials said. Chin was arrested as he was boarding a flight to Hong Kong, according to Justice Department officials.
ICYMI: The first PD-1 inhibitor was approved in the US yesterday. Merck's Keytruda (pembrolizumab) received an accelerated approval for patients with unresectable or metastatic melanoma, who have already undergone treatment with Bristol-Myers Squibb's Yervoy. A Merck spokesperson yesterday stated that drug would be priced at $12,500 a month or $150,000 a year.
Washington, DC, advertising agency RTC has rebranded to Wunderman to reflect its commitment to its parent company of the same name. Chief client officer Jeff Ross said of the change: "We made the move to better position us to take advantage of the expanding health and wellness categories. Alignment with Wunderman jump-starts our ability to connect to Wunderman's global resources."
Scroll down to see the next article